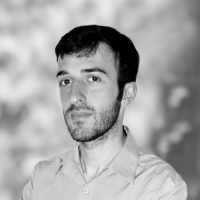 Tsotne Zhgenti
BTU-ს ასოცირებული პროფესორი
Tsotne Zhgenti is an Associate Professor at Business and Technology University. Is an economist, Doctor of Economics in the field of macroeconomics.
Tsotne Zhgenti has work experience both, in the public sector (Georgian National Statistics Office) and in the private sector as an economic analyst.
Tsotne has conducted research at various European universities, including the University of Granada, the University of Tartu, the Free University of Berlin and the University of Bremen.
Tsotne Zhgenti's research interests include the following areas: digital economics, circular economics, macroeconomics, institutional economics, trust economics.
His works are published in Georgian and foreign scientific publications.
Has received international research scholarships from various donors (including DAAD and Dora Plus). He is also a participant of 7 grant projects funded by Shota Rustaveli National Science Foundation. Among them is the current project of the Circular Economics Student Camp at BTU, of which he is the head.
Tsotne Zhgenti is the co-author of a study based on the BTU Entrepreneurship Center entitled "Capital Market Formation in Georgia and Opportunities for Georgia's Economic Integration into World Financial Markets."
He is studying Economics at Business and Technology University.
In the spring of 2022, as part of the Erasmus + International Credit Mobility Program, he will travel to Rzeszow University (Poland) to give lectures.
Supervises BTU Masters in Digital Market Economics Research.
Speaks Georgian and English languages.