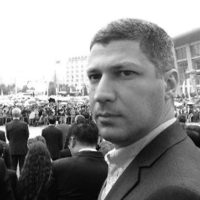 Lasha Zivzivadze
Lasha Zivzivadze, Doctor of Business Administration, is an Associate Professor at Business and Technology University. He has participated in a scientific conference in Turkey, research papers with his authorship and co-authorship have been published in local and international scientific publications. He teaches the following courses: Principles of Economics and Economic Development and Growth. He has prepared lecture materials: Principles of Economy; Economic Development and Growth and Principles of Microeconomics.
Lasha has received an Erasmus Mundus doctoral grant. In 2015-2016, he was a PhD student/researcher at Masaryk University (Czech Republic).
He speaks English languages.