Global Startup Foundation is the Premier Startup Launchpad in the region involving Israel's Silicon Wadi and Silicon Valley Tbilisi. Global Startup Foundation was launched to support the entrepreneurial ecosystem in the region. Its main goal is to support local innovative startups in their journey to global expansion. 
Every year, Global Startup Foundation organizes international startup events for startups to pitch to top global investors from Silicon Wadi. During these events startups have the opportunity to connect with future mentors and discuss their plans and prospects. What's more, the foundation hosts private events for investors, masterclass sessions with top representatives of international startup ecosystems, meetings with Georgia's Innovations and Technology Agency, financial institutions etc. 


Global Startup Foundation was established in 2019. The foundation created the opportunity for Georgian startups to acquire international investments. Investors from Israeli Silicon Wadi have made a major contribution to the development of the local startup ecosystem. After their first meeting with shortlisted startups they funded Echolize and together with GITA the startup raised a total of GEL 1,300,000. The investor network of the foundation grows every year. Notably, local angel investors have shown interest in funding rising entrepreneurs in Georgia.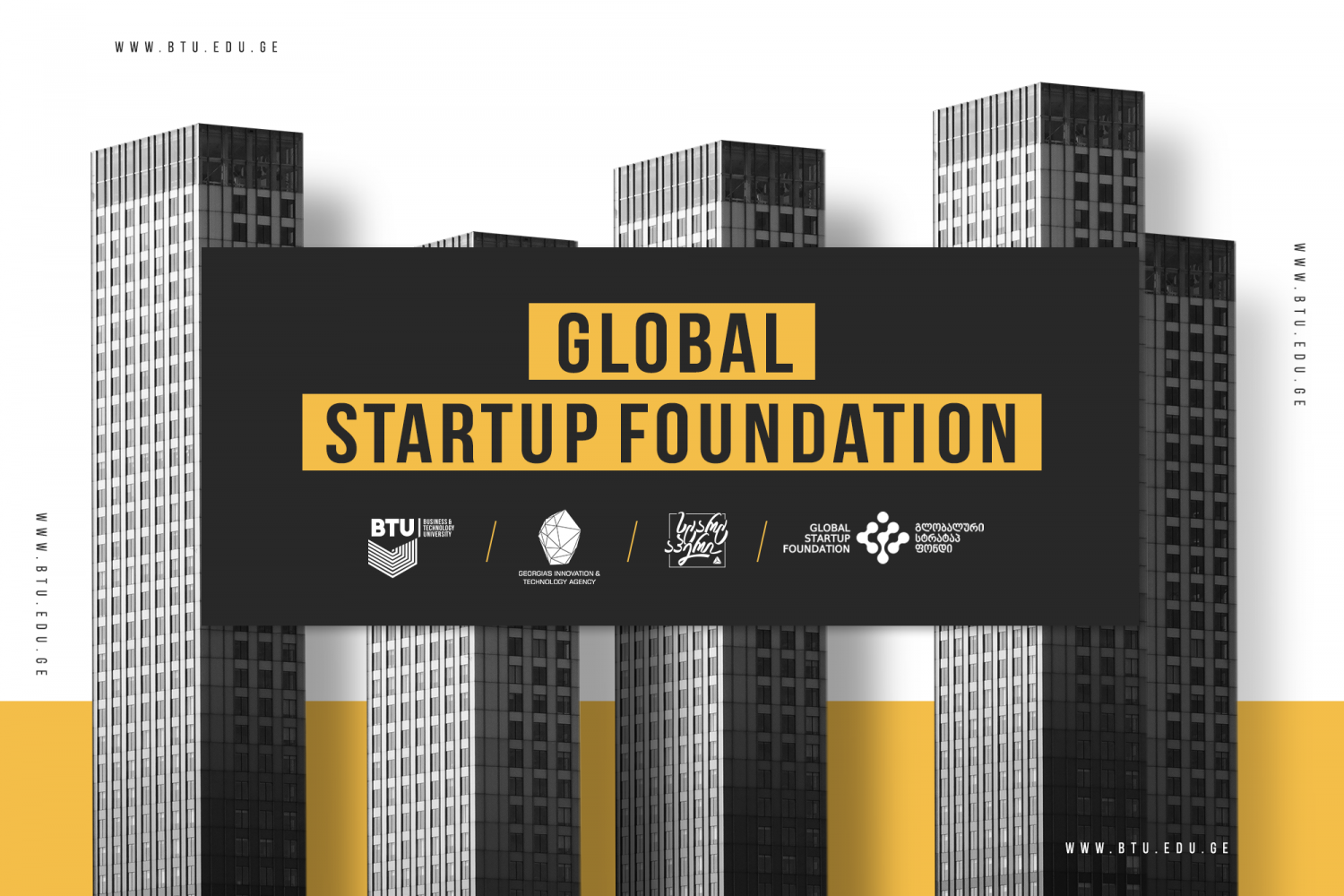 From 2021, Global Startup Foundation is partnering with TBC, which will be launching a new product for potential investors – Startup Investment Loan. Startup Investment Loan is for any individual, who is interested in finding additional funds for investing in a startup of their choice. Minimal size of the loan is 30,000 GEL and the grace period is ≤6 months, with interest payment. In order to get a startup investment loan interested clients have to go through standard procedures. For additional details please visit www.tbcbank.ge
From 2021, Business and Technology University became a member of the MIT Martin Trust Center. The agreement is another step towards improving the local entrepreneurship ecosystem and supporting innovative processes. Martin Trust Center is one of the leading entities in the international entrepreneurship and innovation ecosystems. Throughout BTU's membership Georgian startups will have access to: 
cutting edge research & publications from the center's affiliated experts and entrepreneurs in residence. 
The Martin Trust Center's international network of entrepreneurs, researchers, innovators and academia 
Different events and conferences organized by the center
Disciplined Entrepreneurship online module
BTU will also be able to organize joint webinars and workshops with other members of the center. What's more, BTU will have access to MIT's yearly accelerator DELTA V demo day in New York, Cambridge and Silicon Valley.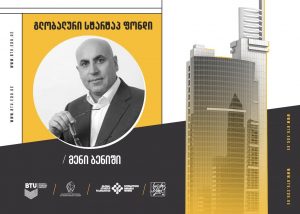 Meni Benish
Businessman and Honorary Consul of Georgia in Israel. 25 years of experience in business management of all levels: Sales and Marketing, Online Marketing and advertising, Strategy planning, and Branding. Co-founder of "Archi" Group & founder of Benish Group.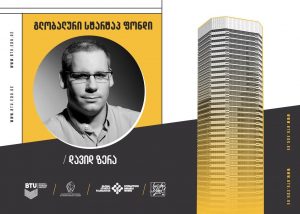 David Zerah
Early-stage investor, mentor and consultant to young and promising startups, who operate in the areas of Digital media, collaborative working, community, and Ecommerce. Monday.com, Interactech.com, Touch-cast.com, Junojourney.com and others.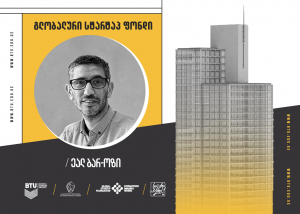 Eyal Bar-Oz
A leading entrepreneur with over 20 years of experience in the e-commerce industry. Expert on affiliate marketing, SAAS platforms and B2B and B2C strategies. Deep knowledge in product planning and latest technologies for development. The founder and owner of Webiz.com and 365dropship.com; investor and mentor in numerous projects and startups.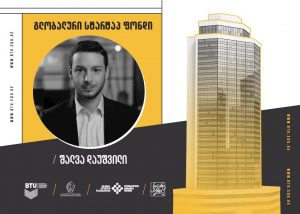 Shalva Daushvili
An investment professional with background in banking and private equity industries. Before joining Mission Gate he worked as a Director at Georgia Capital – London Stock Exchange listed private equity company in Georgia. There, he was responsible for entire life cycle of deals – from target engagement to closing. Before Georgia Capital, Shalva held various positions at Bank of America Merrill Lynch and Bank of Georgia in New York and Tbilisi.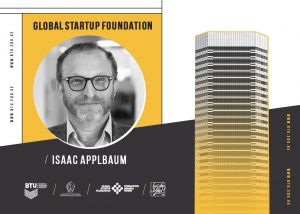 Isaac Applbaum
A Senior Vice President at Radius.com a company which provides data and predictive analytics to Fortune 1000 companies. Prior to Radius.com Isaac has been a active Angel Investor and worked with numerous start-ups and later stage companies providing capital and business development services  He was a Founding General Partner of Opus Capital, an early stage venture fund where he focused  his efforts on finding Israeli-based investments for the firm. Prior to Co-Founding Opus Capital Isaac was a Partner and Managing Director for Israel at Lightspeed Venture Partners an early stage venture capital firm with over three billion dollars under management.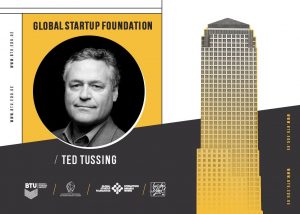 Ted Tussing
Ted is an adviser, investor and board member for various early stage technology ventures. He serves as an associate of Triventures (Menlo Park, Ca), a business development adviser to Roam Analytics (San Mateo, Ca), Viiv Healthcare (London) and Cor Precision (San Francisco, Ca). Ted was a founding member of the Board of Directors of The FH Foundation–(familial hypercholesterolemia), a funding organization that supports data science research and advocacy for inherited cardiovascular disease and disease prevention.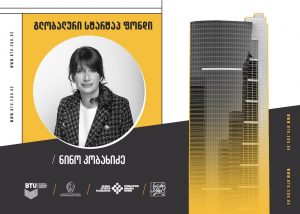 Nino Kobakhidze
Partner and director general of the Global Benefits Georgia – Global Benefits Group – partner branch of the American insurance company in Georgia.Since 2014, Nina Kobakhidze held the position of the deputy chief of the Administration of the Government of Georgia. Among her multiple initiatives and achievements – Structural reforms for effective public administration, activation of the international education center, establishment of the Solidarity Fund and other student related social projects stand out.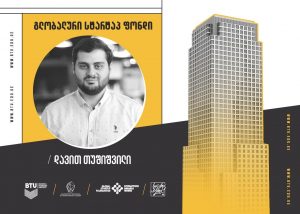 David Tushishvili
With 3 years of experience in oil business having held a position of Senior Specialist in operations when working at the well-known oil company TNK-BP, Moscow, and one of the world's leading independent and international commodity trader Trafigura Euroasia, Moscow, Geneva. David developed good understanding of how multinational companies operate and perform as a single organism.
After his return back to Georgia, he utilizes all the experience, knowledge and skills along with solid resources in building his own family holding company Tushiconcept.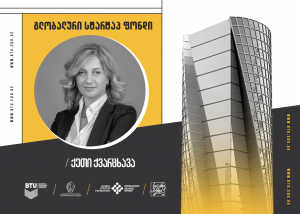 Ketti Kvartskhava
Ketti Kvartskhava has been engaged in the legal practice since 1997. She joined BLC in 2001 and was gradually promoted to partnership in 2005. Ketti Kvartskhava is a Managing Partner of BLC Law Office, mainly practicing corporate, finance, tax and commercial laws. She acted as a team leader in number of financings, corporate, commercial and infrastructural negotiations and transactions, due diligence exercises of the largest entities in Georgia, high profile tax, civil and administrative cases.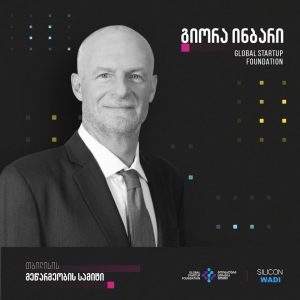 Giora Inbar
Active entrepreneur and an experienced business executive with vast leadership experience from leading infrastructure, energy, retail and industrial companies who has managed large scale companies and led hundreds of employees. Co-founder of Kaman Holdings, a group consisting of 30 industrial, trade and infrastructure companies, mother company of Mendelson Ltd, where Giora has managed 8 companies dealing with trade and operation water, energy and infrastructure, both locally and globally. Giora Inbar is the owner and the CEO of Ofaky Denish a strategic consultancy specializes in energy and infrastructure projects.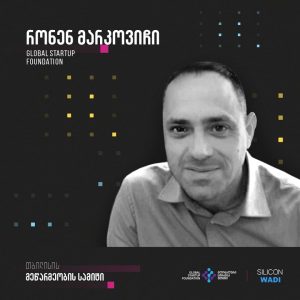 Ronen Marcovich
Founder and managing partner at Eshel, Marcovich & Cohen. Founding member of a real estate investment firm in the United States (Boyya – Invest LLC) and a manager and partner in various real estate initiatives in the United States (primarily in Texas and New York). Commander of an infantry battalion in reserves. Trustee to Ms. Lynn Schneider in Israel and the volunteer organization Yeladim Shelanu and Schneider Children's Medical Center.  Member of the Board of Trustees of Sami Shamoon College of Engineering (Be'er Sheva, Ashdod).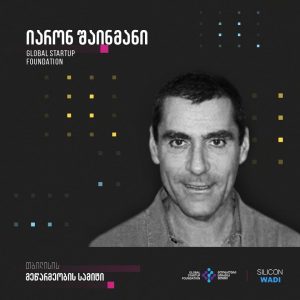 Yaron Sheinman
Co-Founder, investor, Chairman, and CEO of Solutum Technologies. Experience of working with: Cambium, controlled by Matrix (TASE: MTRX), Tapingo, acquired by Grubhub (NYSE- GRBH), Teridion, Veloquant, Juno. Former Board Member of RR Media (Nasdaq: RRM); Chairman of Ananey Communications. Founder, CEO and chairman of the board of directors of BVR Technologies. Former independent consultant to Israel Aircraft Industries for the development of avionics systems and served as a combat pilot with the Israeli Air Force.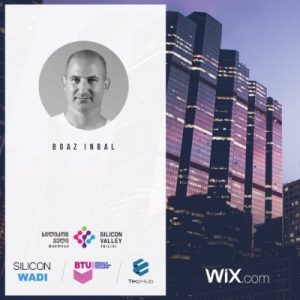 Boaz Inbal
The General Manager, Innovation Centers @
Wix.com.
Boaz has been extensive experience in establishing and managing multi-cultural software development centers all over the world, now managing all development centers of Wix out of Israel.
Makes the travel planning process easier and helps the people to travel safer even offline by using interactive and GPS tracking. Biliki will enable users to share the itineraries and get additional income while hiking without the hassle of monthly subscription fees and mingle with others in the community

Is an innovative platform that offers any type of food businesses all the tools for digital transformation. The platform solves two major problems for companies on one hand, the order management system on-site, and on the other hand, it's an effective tool for monitoring the receipt and execution of online orders. The KOVZY platform is a complete digital ecosystem consisting of the following modules: E-commerce (a personal website builder) and QR Menu

ClpHub - Cloud Insurance Solution Provider

Creates Core software for insurance companies. ClpHub helps companies to create unique insurance products without a development team and reduce time to market from several months to several days. ClpHub helps customers to create products from configuration tools rather than hiring a development team and spending huge amounts of money and time to create new products. Startup gives customers flexibility to build systems that will suit their needs 100% and not a solution that companies have to adapt to.

Lawyer is an online platform for preparing legal documents, which makes customers (even non lawyer customers) able to prepare legal documents themselves, without assistance from human lawyers.

Cloud-based SaaS platform that allows businesses to set up an online store and sell their product with ease. B2C.GE is the largest ecommerce platform in Georgia, powering shops for all kinds of businesses starting from local entrepreneurs to international, global brands.

Digital B2B marketplace connecting brands and boutiques across Europe. Our platform lets boutiques source products cheaper and more efficiently. On the other hand, we support Georgian and other Eastern European small brands/designers to enter the EU market.

Is developing a global digital freight forwarding platform to achieve simple booking, quoting, and control of your freight together with deep visibility of data

cloud-based solution for all types of property (hotel, hostel, apartment, and act.) to manage the comprehensive sales process and customer relations and run seamless and effective communication. The multifunctional platform includes an innovative website builder, integrated direct booking engine, and channel manager.

A startup that creates "spiritual machines". "Chatbotics" refer to the craft of algorithms, while "Anima" means soul in Latin. We are combining ancient techniques of storytelling with hypermodern AI technologies.

gives you the ability to create your online Restaurant in two weeks, from your sofa, without all the financial and operational hassle.

provides a simple invoicing and accounting collaborating solution, together with additional financial tools, such as tax calculators and basic payroll. It is designed to be simple and intuitive for nonaccountants, which makes it accessible for just about anyone who wants to escape the headache of accounting paperwork and optimize their collaboration with accounting teams

The first company in the region to offer a crypto payment gateway for any type of business. Businesses can accept crypto payments worldwide with 5 times fewer transaction fees and receive an exact amount in desired national currency with zero currency exchange risks

Represents fixed assets management cloud software integrated with RFID technology;

The Swiss army knife of Digital Advertising, the next generation multifunctional marketing automation tool that creates, measures and manages your digital advertising from one platform. We aim to be the easiest solution to build powerful marketing campaigns and make your digital advertising profitable. Our vision is to make digital advertising depend on just your creativity, regardless of any technical knowledge

Connects car experts to car owners. Car expert takes a car for repairing and maintenance service purposes to mechanics, takes care of everything and brings the repaired car back to the owner.
Phubber is a digital platform, a marketplace where anyone can sell and buy the clothes, shoes and accessories . The purpose of the Phubber app is to stop shoppers from paying large sums of money for clothes. App allows to sell unwanted or unused items, generate extra income, and discover unique items.

An AI-powered personal financial advisor that acts as a personal assistant through chatbots and simplifies the financial management process through natural interactions.

An AI-powered personal financial advisor that acts as a personal assistant through chatbots and simplifies the financial management process through natural interactions.

A startup that creates "spiritual machines". "Chatbotics" refer to the craft of algorithms, while "Anima" means soul in Latin. We are combining ancient techniques of storytelling with hypermodern AI technologies.

New Technologies and Innovation Group LLC (Best Offer)

Simplifies trade relations and allows the buyer to get remote the best deal on the desired product and service.

Villam Integrates an application and a device that allows you to monitor the health of farm animals. Our goal is to reduce the time it takes to diagnose diseases and to simplify the work process for the farmer.
Lingwing is a language learning platform – what makes it different is that it gets users speaking from the very start. The company set a goal – within an hour of using the app a user should be able to speak in simple sentences. Lingwing created their methodology from scratch and tailored it especially to online learning.

Organizations with unique Sign to speech & vice versa technology for adaptation of 457 Million deaf individuals, that are not able to receive schooling in their primary communication language. Echo solves a problem of 466 million individuals, for now, that counts to be around 900 million humans by 2050.

Gymstinct is a fitness technology company creating solutions to enhance fitness clubs with modern-intelligent digital capabilities, including ERP software, datahub (web/app), fitness equipment with 4D Motion-capture sensing technology.

Company managed to establish influencer marketing as part of the marketing mix of big companies in Georgia. Something that was not done before, they basically created their own market and in two years of existence, they managed to establish themselves as the leader in influencer marketing. Company has been growing every since launch and will grow this year again.

DWS is a tool, for crypto-traders and analytic companies, Company has special algorithms, which looking for in most popular Blockchains, any transactions and make system database.

Mydoc.chat is a unique synthesis of a communication system for Tele-Medicine and Medical practice management where AI is being used for preliminary diagnostics. System architecture foresees simple integration of any medical AI service that enables the further development and extension of the product.

Platform B2C is an AI-based e commerce solution for entrepreneurs, who want to bring their business to the next level. Platform B2C gives the opportunity to entrepreneurs to create an online shop only in 5 minutes and start selling immediately. Online shops created through B2C respond to the world's leading e-commerce standards and are equipped with innovative AI Solutions.

"Alien Green" LTD is the startup company designed to become a dynamically developing innovative high-tech international company. the company produces Remote control equipment of household appliances.

Skitty makes authentication process absolutely effortless and secure by storing keys in the electronic tattoo. NFC Temporary Tattoo enabling payments, access, information sharing, unlocking the computer and all kind of authentication with a single gesture; Company has unique technology as well as a unique go to market strategy.

An AI-powered personal financial advisor that acts as a personal assistant through chatbots and simplifies the financial management process through natural interactions.
Influence Georgia Granted with 1 300 000 GEL