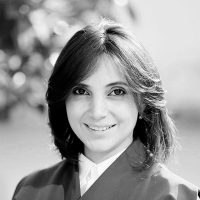 Maia Melikidze
BTU-ს ასოცირებული პროფესორი
Associate Professor at Business and Technology University Maia Melikidze holds a Master's degree in Global Strategic Management from Harvard University and a PhD in Business Administration (Business and Technology University). She has taken a course on "The Role of Public Policy in Private Sector Development" at Stanford University.
Maia has many years of experience working in the academic and public and private sectors. She teaches in various fields, currently leading banking and global strategic management courses at Business and Technology University. Supervises students' diploma theses.
Maia Melikidze worked in the Administration of the President of Georgia, Liberty Bank, Bank of Georgia, State Chancellery of Georgia and other organizations. She has been a member of the Georgian National Energy and Water Regulatory Commission since 2017.
The main directions of Maia Melikidze's research  are: Renewable and Sustainable Energies; Green energy; Solar energy and related issues. Her works have been published in leading Georgian and foreign scientific publications.
Is a participant of the winning project of the target grant competition (2019) "Student Camp of Circular Economy" for the popularization of science at the LEPL  Shota Rustaveli National Science Foundation. She is also the Director of the Renewable Energy Center (CEREN). The center brings together researchers interested in promoting the use of renewable energy. The center organizes various events related to renewable energy issues.
Fluent in Georgian (native), English, German and Russian.