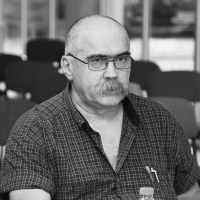 Zurab Kuchava
BTU-ს ასოცირებული პროფესორი
Associate Professor at BTU.
Zurab Kuchava is an Associate Professor at Business and Technology University. Has work experience in educational and scientific institutions, as well as in other sectors, as an expert in the field of information technology and a programmer. His scientific interests are also related to these fields. Has reported papers at conferences at various universities around the world. Has prepared lecture materials in different directions.
Zurab Kuchava delivers lecture courses in various fields of programming at Business and Technology University.
Speaks in Georgian, English and Russian.