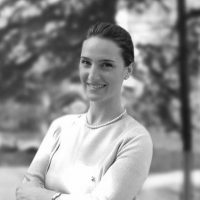 Mariam Lashkhi
BTU-ს ასოცირებული პროფესორი
Mariam Lashkhi is an Affiliate Associate Professor at the Business and Technology University of Georgia, a member of the Academic Council.
Mariam has more than 13 years of successful work experience in public administration, the private sector, civil society and international organizations. He is a Member of the 10th Convocation of the Parliament of Georgia, Deputy Chairman of the Foreign Relations Committee, a member of the Education and Science Committee. Mariam is also a member of Parliament's Gender Equality, Children's Rights and Ethics Council.
Mariam Lashkhi has been the Deputy Chairman of the Innovation and Technology Agency (GITA) of the Ministry of Economy and Sustainable Development of Georgia for 6 years.
Mariam worked for the World Bank for three years and was also involved in setting up the agency.
In 2019, she received the "Female Leader in Government" award for her efforts in building an innovative ecosystem in the country.
Mariam Lashkhi also worked in the Office of the State Minister for European and Euro-Atlantic Integration, at a time when a deep and comprehensive free trade agreement was being drafted.
She worked at Geostat as a Chief Specialist of Geoinformation Systems.
Mariam is also a senator for the International Business Angels Association.
Mariam Lashkhi is a doctoral student of Digital Economics, holds a Master's degree in International Relations and Diplomacy, and a Bachelor's degree in Information Technology and Engineering. She is a fellow of Donald Rumsfeld, holds diplomas and certificates from Georgetown University, Charles University and the University of Heidelberg, and is a DAAD scholarship holder.
Mariam works on publications and scientific articles for publication in Georgian and international journals and newspapers. Among them is Forbes Women's contributor.
The main researche areas of Mariam Lashkhi are:
a) The Digital Silk Road and the role of international financial institutions
b) Georgia's integration into the EU single digital market
c) Access to startup finance
d) Involvement of women in technology – FemTech.
Mariam is involved in international scientific projects, both in the development of teaching methods and harmonization with Europe, as well as in the field of entrepreneurial skills and access of Georgian startups to international markets. She is currently involved in ongoing international projects at UNICO AI Visegrad and Henley School of Business.
Mariam delivers the following lecture courses for undergraduate and graduate students: Introduction to Entrepreneurship; Innovation Management and Startup and Innovation and Entrepreneurial Advantage.
Mariam Lashkhi speaks English, Russian, German and Turkish.