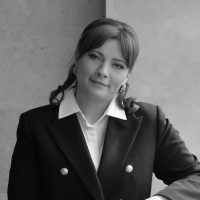 Khatuna Burkadze
Professor at BTU
Chair of the Doctoral Program on Digital Governance and AI in the Public Sector at BTU
Dr. Khatuna Burkadze is a graduate of The Fletcher School of Law and Diplomacy, Tufts University.  She has been a Fulbright scholar at the MIT Center for International Studies as well as a visiting professor at Columbia University, Bard College, and The Fletcher School of Law and Diplomacy.
Dr. Khatuna Burkadze has successfully completed programs on negotiations and security studies at Harvard University and George C. Marshall European Center for Security Studies. She is an alumna of the U.S. Department of State's Program on American Foreign Policy. 
Professor Khatuna Burkadze has working experience in the legislative, executive, and judicial governmental branches. She has been employed by the Parliament, Ministry of Foreign Affairs, Office of the Prime Minister, and Supreme Court of Georgia.
Professor Khatuna Burkadze has implemented projects in cooperation with the representatives of the Diplomatic Corps that aimed to raise awareness concerning the North Atlantic Alliance and the European Union among Georgian citizens.
Since 2009 Dr. Khatuna Burkadze has been delivering lectures on public international law, American foreign policy, digital transformation, new security challenges, cyber law, hybrid threats, and legal aspects of artificial intelligence. Her articles are published in The Fletcher Forum of World Affairs and quoted in Harvard National Security Journal.
From 2017 to 2018, she was a member of the Harvard International Law Society. Dr. Khatuna Burkadze was also a member of the organizing committee of the 2018 European Conference at Harvard.
She speaks English and Russian languages.