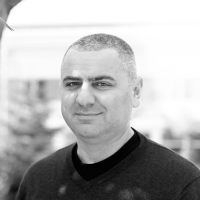 Davit Gulua
Davit Gulua, candidate of technical sciences, holds the position of professor at Business and Technology University. He has many years of experience working in the academic field, and also worked in the IT field at various times as a chief system administrator, consultant, and department head. He has published a number of scientific works (author/co-author).
He was the coordinator and trainer of the project funded by the Rustaveli Foundation – "New challenges of cyber security in the global information space" in 2018-2019. Moreover, the trainer of the online training courses project trainings.gov.ge of the Agency of Innovations and Technologies of Georgia.
Davit speaks English, German and Russian languages.