The Center for Entrepreneurship offers assistance in developing a company's financial plan:
Creation of a business budget;
Preparation of a 5-year financial forecast (revenues, cost of goods sold, gross profit, expenses, net profit/loss).
Interested parties may contact us via email: [email protected]
FINANCIAL FORECASTING AND BUDGETING Consultants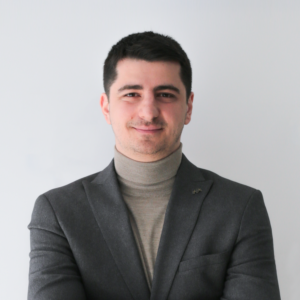 Vakhtang Chkareuli
Head of the Undergraduate Business Administration (Finance) Program and Associate Professor at Business and Technology University
Doctor of Economics
Vakhtang Chkareuli has 10 years of professional experience in financial management and analytics. Currently, he holds the position of financial director in the company Citadel, which is the market leader in the trade of construction materials. His responsibilities include proper functioning of the company's financial management system, budgeting and financial analysis, as well as development and implementation of optimization strategies. In 2020-2022, he held the position of head of finance and analytics in the Hualing Free Industrial Zone. 
He also has experience working at Georgia's Innovation and Technology Agency (GITA) – in the  grant projects analytics team; Teliani Veli – financial economist; Ministry of Finance and Shota Rustaveli National Science Foundation. He is an invited expert of many projects in terms of strategic and financial planning. Vakho regularly conducts training in the field of finance, and was also involved in a number of pre-acceleration programs for startups as an invited trainer.
In 2020, he joined the BTU team as a visiting lecturer, after which he became an affiliated associate professor and head of the Undergraduate Business Administration (Finance) Program.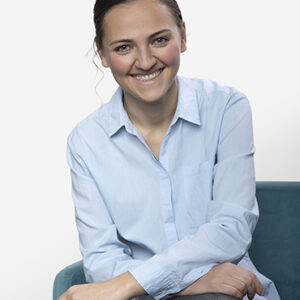 Maya Aptsiauri
Manager of the business accounting and reporting department at "Nexia" LLC
Co-founder and director of startup "Accounter"
Maya has 10+ years of experience working as a chief accountant in various leading companies, including Volkswagen Georgia and Saga Impex. Since 2019, Maya has been working at Nexia LLC, where she holds the position of accounting and reporting manager for small and medium-sized businesses in Georgia. Most of her clients are startups. Cooperation with startups includes both accounting services and support in terms of reporting.
Maya is also the co-founder and director of the startup "Accounter", which won a 150,000 GEL Grant from Georgia's Innovation and Technology Agency (GITA) in 2023 and is currently working on creating an app.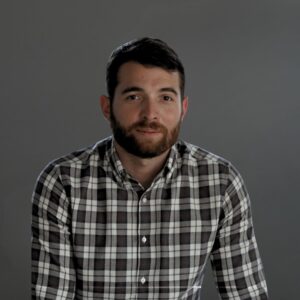 Tornike Chkhaidze
CEO of business consulting company Savvy
Tornike has 15+ years of experience in building and managing successful digital products and businesses. Created such businesses as: wine brand IKANO, Asian cuisine fast food outlet UKVE, digital platform Face2Face, natural juice company Maisi and consulting company SavvY.
His diverse background spans across various industries, including production, retail, IT and consulting. Throughout his career, Tornicke has worked on numerous business plans, pitch decks and financial models to pitch to investors and raise funding. Tornike is also the holder of the title "Forbes 30 under 30 in entrepreneurship". For the last 5 years Tornike has been actively conducting trainings on topics such as business management, digital product development and finance. Also, he has been a mentor of many successful startups and a jury member of startup grant competitions.