To create a successful startup, it is necessary to properly plan the first steps. The goal of the Center for Entrepreneurship is to help startups/entrepreneurs at the idea stage to take the right path with professional advice.
Consultation includes:
Helping with the correct formulation of the idea;
Assessment of the client's capabilities;
Choosing the most proper business model;
Offering the right grant program based on the business idea;
Planning the steps of starting a business and determining the necessary resources;
Informing the client about receiving the necessary services (accounting, legal, development, marketing, etc.).
The consultants of the Center for Entrepreneurship will help the interested parties start their businesses properly.
The consultation is a one-time service and may last for 1-1.5 hours depending on the client's needs. Interested person may book another consultation session, or as an alternative consider a mentorship service that is a package of several sessions.
Interested parties may contact us via email: [email protected] 
Entrepreneurship Center consultants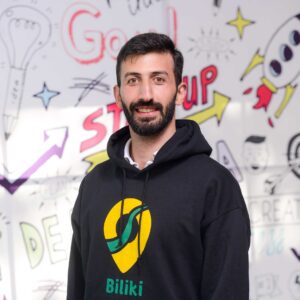 Tornike Tsiramua
Invited Lecturer at Business and Technology University
Co-founder and CEO of Biliki App
Tornike has 10+ years of work experience in project management, communications, and international relations. Since 2018 Tornike has stepped into the realm of entrepreneurship. He is also an invited lecturer at Business and Technology University teaching entrepreneurship. In parallel, Tornike is actively involved with Social Impact Award, Cleverton, GITA, and other startup accelerators as a startup mentor and trainer.
Tornike's startup – "Biliki App" is a global travel marketplace for self-guided tours that connects travelers with the travel industry. Biliki has successfully expanded to the Baltic markets.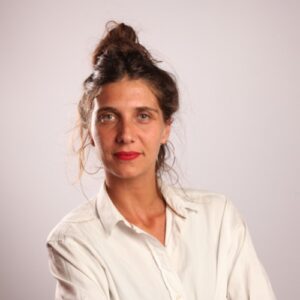 Ketevan Ebanoidze
Assistant Professor at Business and Technology University
Co-founder of Impact Hub Tbilisi
Ketevan is the Assistant Professor at Business and Technology University, teaching entrepreneurship. She is also a co-founder of Impact Hub Tbilisi. Since 2016, he has been actively involved in the implementation of various programs and projects aimed at the development of entrepreneurship, social entrepreneurship and the startup ecosystem in Georgia. Ketevan is the organizer and mentor of Impact Hub Tbilisi startup pre-accelerator, as well as the co-founder of ZEG – Tbilisi Storytelling Festival.
She has participated in international conferences, workshops and trainings. For the past few years, she has been a member of the jury of various startup competitions and business awards (including TBC Business Awards).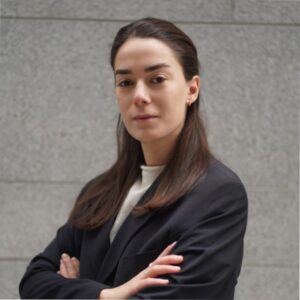 Iro Tsagareishvili
Managing Director at Axel – Georgian Business Angel Network 
Co-founder of Fundraiser.ge
Iro has 7+ years of work experience in the Georgian entrepreneurial ecosystem, as well as project management and strategic communications.
Since 2022, she has been holding leading positions at Axel, where every month several startups are given the opportunity to present themselves to investors and receive funding. Iro's role is to communicate with Axel member investors, find and select startups, and manage the investment process in Axel.
Iro also has a vast experience in training and mentoring startups, as well as managing such events as pre-acceleration and acceleration programs, bootcamps, startup trainings, etc.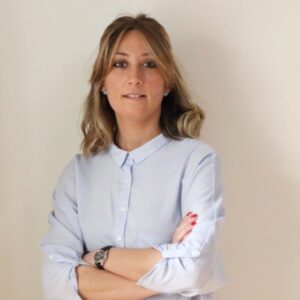 Natia Goliadze
CEO and project manager of business consulting company Savvy
Natia has 7+ years of experience in management and business consulting, project management, industry research, feasibility studies and business plan preparation. During her career, Natia held top managerial positions in both private companies and non-profit organizations. In recent years, Natia has been leading many projects related to business plans, feasibility studies, industry analysis and market research for both international and Georgian companies.
As a financial consultant and expert, she actively participates in various grant projects. Her work experience includes conducting trainings in the field of entrepreneurship, financial management and taxation.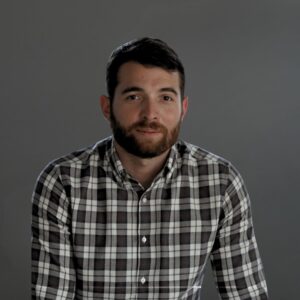 Tornike Chkhaidze
CEO of business consulting company Savvy
Tornike has 15+ years of experience in building and managing successful digital products and businesses. Created such businesses as: wine brand IKANO, Asian cuisine fast food outlet UKVE, digital platform Face2Face, natural juice company Maisi and consulting company SavvY.
His diverse background spans across various industries, including production, retail, IT and consulting. Throughout his career, Tornicke has worked on numerous business plans, pitch decks and financial models to pitch to investors and raise funding. Tornike is also the holder of the title "Forbes 30 under 30 in entrepreneurship". For the last 5 years Tornike has been actively conducting trainings on topics such as business management, digital product development and finance. Also, he has been a mentor of many successful startups and a jury member of startup grant competitions.