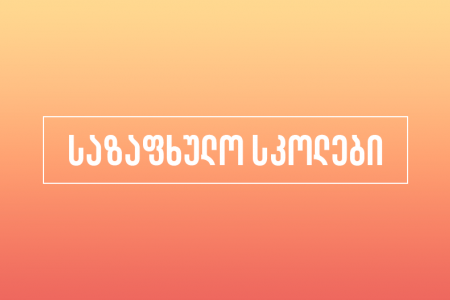 Program for the development of academic ties ,,from Georgia to Armenia" – completed
Applications are accepted for the fully-funded program "From Georgia to Armenia – Development of Academic Relations" for undergraduate and graduate students and staff of the University of Business and Technology
In order to deepen the academic, educational and cultural relations between Armenia and Georgia, a fully-funded tour is planned to be organized in Yerevan on October 7-11, 2019.
Detailed information about the program and the possibility of obtaining funding can be found at the following link.
Deadline for applications: November 21, 2018.
If you have any further questions, please contact the Foreign Relations Department of the University of Business and Technology:
[email protected]