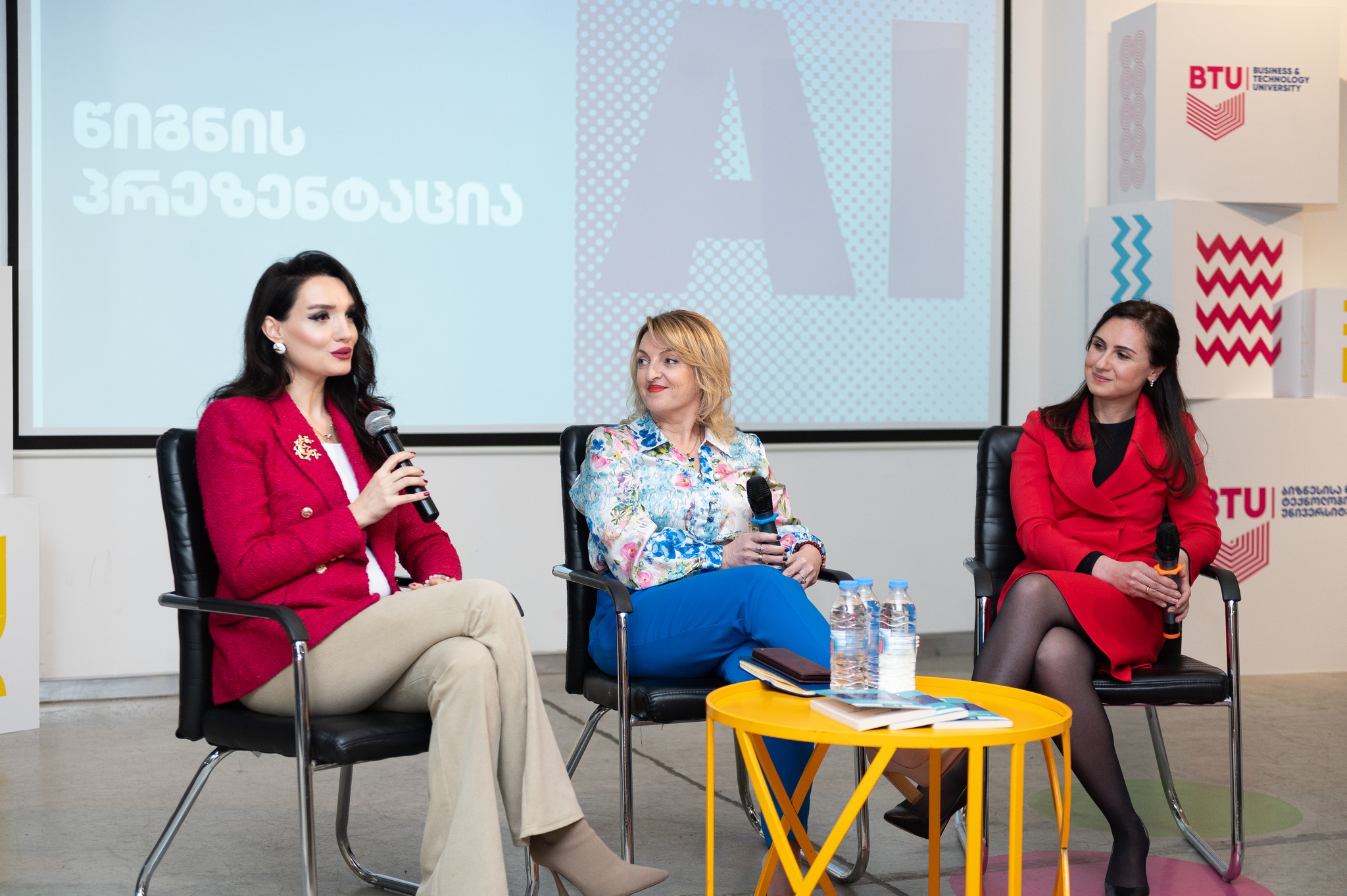 In BTU, "Employee Motivation," the first book written in Georgia using artificial intelligence, was presented.
Categories

News

Date

March 25, 2023
Blue Ocean and BTU are working together on a project called AI Books that involves analyzing texts produced by artificial intelligence, translating them into Georgian, and releasing bilingual books.
The project's objective is to give readers access to the most recent information in the ever evolving commercial and technological landscape.