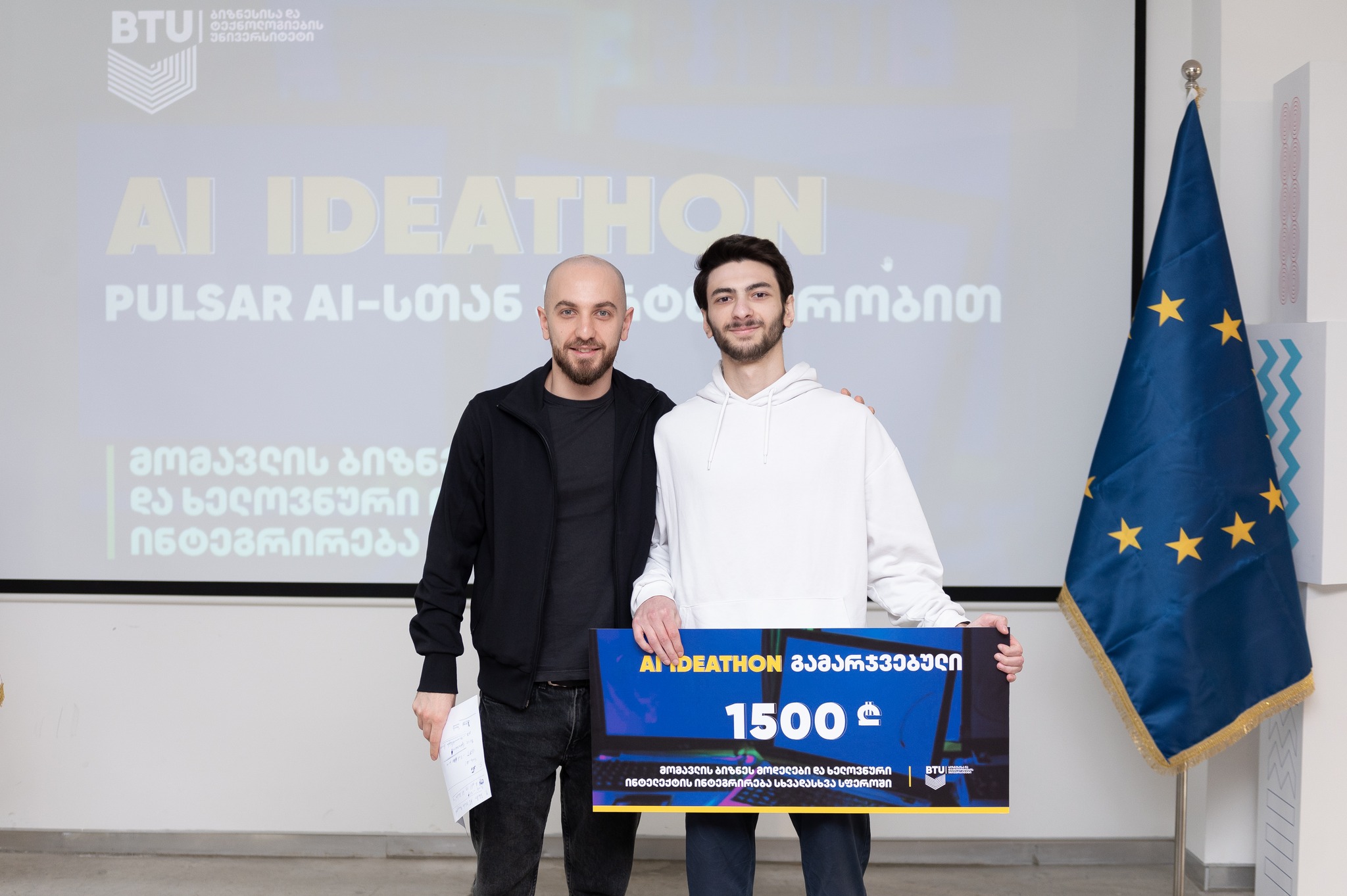 The BTU students' AI LAB IDEATHON, supported by Pulsar AI, has ended.
Categories

News

Date

March 17, 2023
The AI Ideathon's goal was to identify fields of endeavor and commercial sectors where artificial intelligence technologies are not utilized.
Students gave specific suggestions for incorporating AI into various sectors after conducting study.
BTU awarded the winner student a prize 1500 GEL.