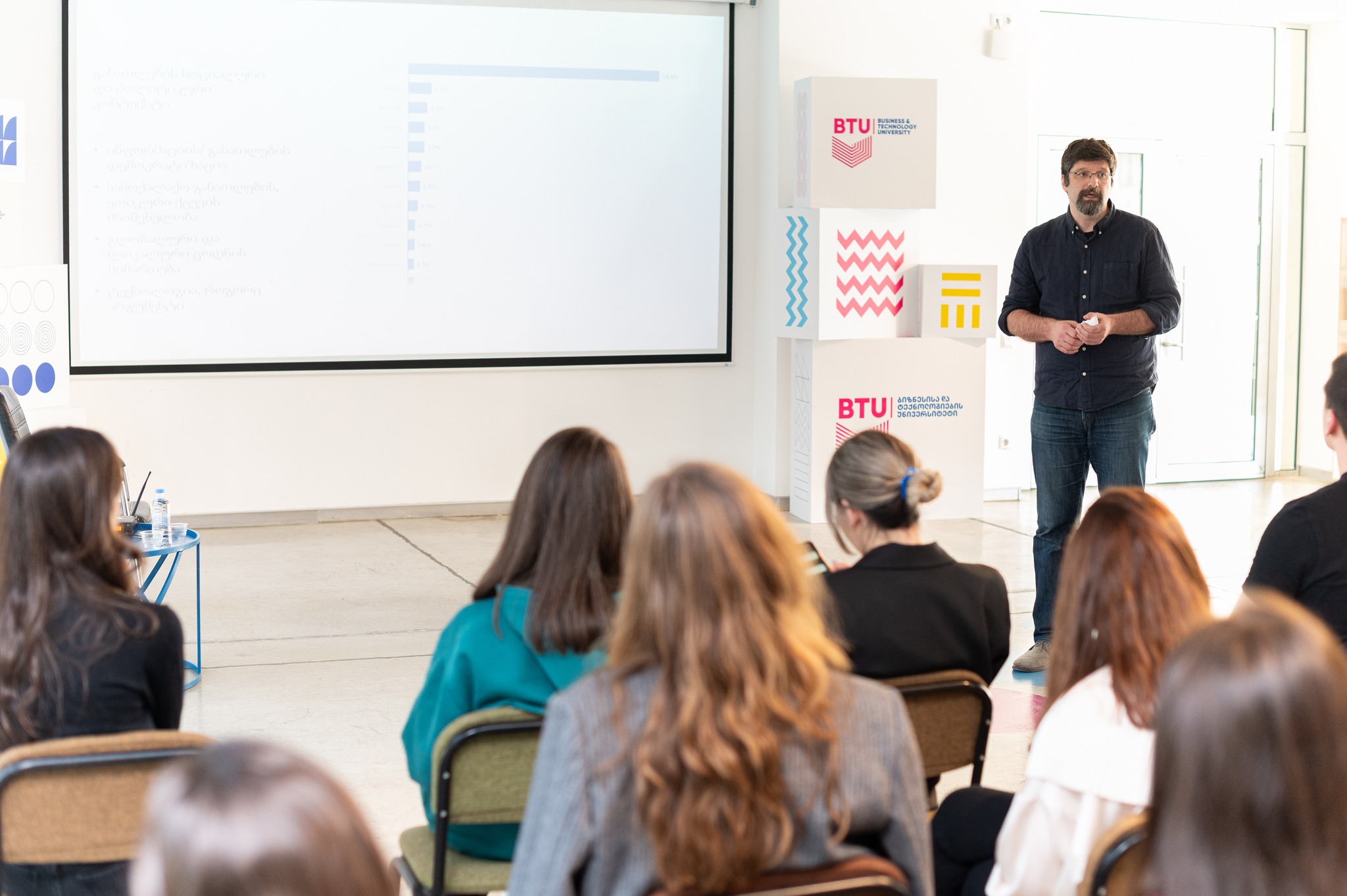 BTU hosted Simon Janashia's master class on artificial intelligence and education.
Categories

News

Date

March 23, 2023
Business and Technology University hosted the "Artificial Intelligence and Education" seminar, which was another gathering in the subject of artificial intelligence.
The master class was led by Simon Janashia, an education expert. He discussed the use of artificial intelligence in the sectors of education throughout the meeting.
The meeting was attended by both BTU students and any stakeholders.