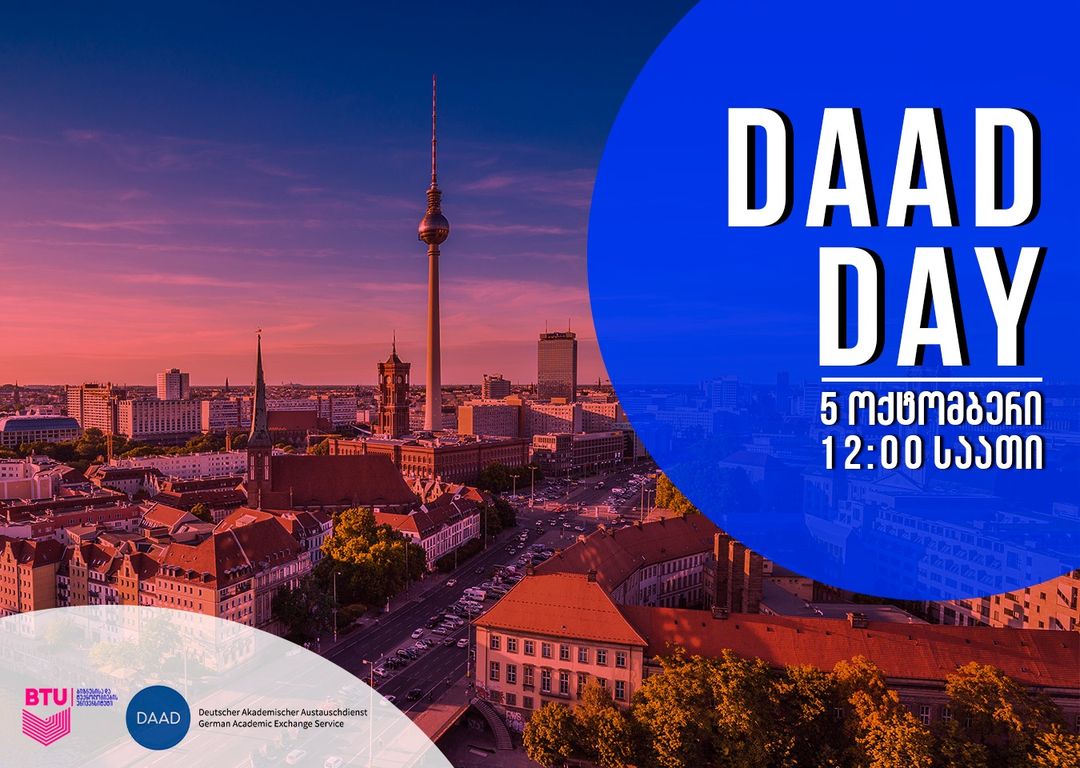 German Academic Exchange Service ,,DAAD" Information Day at BTU!
Time and date: October 5, 2021
Session I – Student Programs and Scholarships: 12: 00-13: 00
Session II – Programs and Fellowships for Teachers: 13: 00-14: 00
The meetings will be held remotely.
Speakers: representatives of the Tbilisi regional office of DAAD.