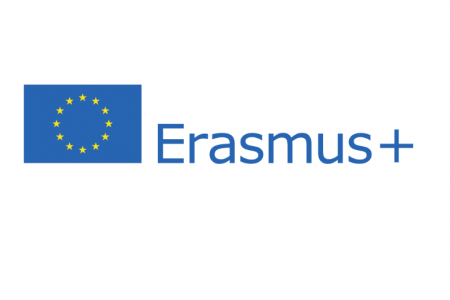 გაცვლითი პროგრამა ბიზნესისა და ტექნოლოგიების უნივერსიტეტის ბაკალავრიატისა და მაგისტრატურის საფეხურის სტუდენტებისთვის
Exchange program for undergraduate and graduate students at the University of Business and Technology!
Erasmus + International Credit Mobility Program
Using Koblenz at the University of Science, Germany
The following have the opportunity to participate in the competition:
– Undergraduate students of the third, fourth, fifth and sixth semesters of high academic achievement in the fields of management and finance;
– Students of the first and second semester of the master's degree.
Mandatory Prerequisite: Proficiency in English at least B2 level!
Mobility Period: Fall Semester of the 2020/2021 academic year.
Scholarship includes: free tuition, reimbursement of bilateral international travel expenses, monthly scholarship: 850 Euros (to cover food and accommodation expenses)
List of English language courses offered by the host university.
Application process:
Interested students should send the full list of application documentation to the following e-mail address: [email protected] no later than 12:00 pm on March 24.
– In the subject of the e-mail, indicate in Georgian: name and surname, level of study (bachelor's or master's degree), name of the university – Koblenz;
– Indicate in the text of the e-mail: name and surname (in Latin, as you have in the passport), level of study (Bachelor or Master), average grade of academic achievement (as you have in the mark sheet);
– Send the following application documentation in PDF format as an attachment to the e-mail; Name each one in English (eg Name & Surname_Motivation)
Application documentation:
European CV Format (in English)
Student Status Certificate (in English)
Sign Sheet (in English)
Motivation Letter (in English)
Letter of recommendation (in English) ü Proof of English language proficiency /
Certificate (it is enough to have a certificate of language proficiency in the university – at least B2 level – issued by the Educational Process Management Service)
copy of passport
Completed and signed training agreement (Annex 1)
Bachelor's Degree and Diploma Supplement (only for Master's degree students)
Candidate selection process:
– Collecting documents and sending them to [email protected] by the student;
– Eligibility check by the Foreign Relations Service;
– Interview with the Candidates Selection Commission;
– Final selection of scholarship holders from the candidates and awarding the relevant scholarship by the host university.
Additional information:
Information brochure (describes in detail the process of participating in the competition);
If you have additional questions, please contact us at [email protected]