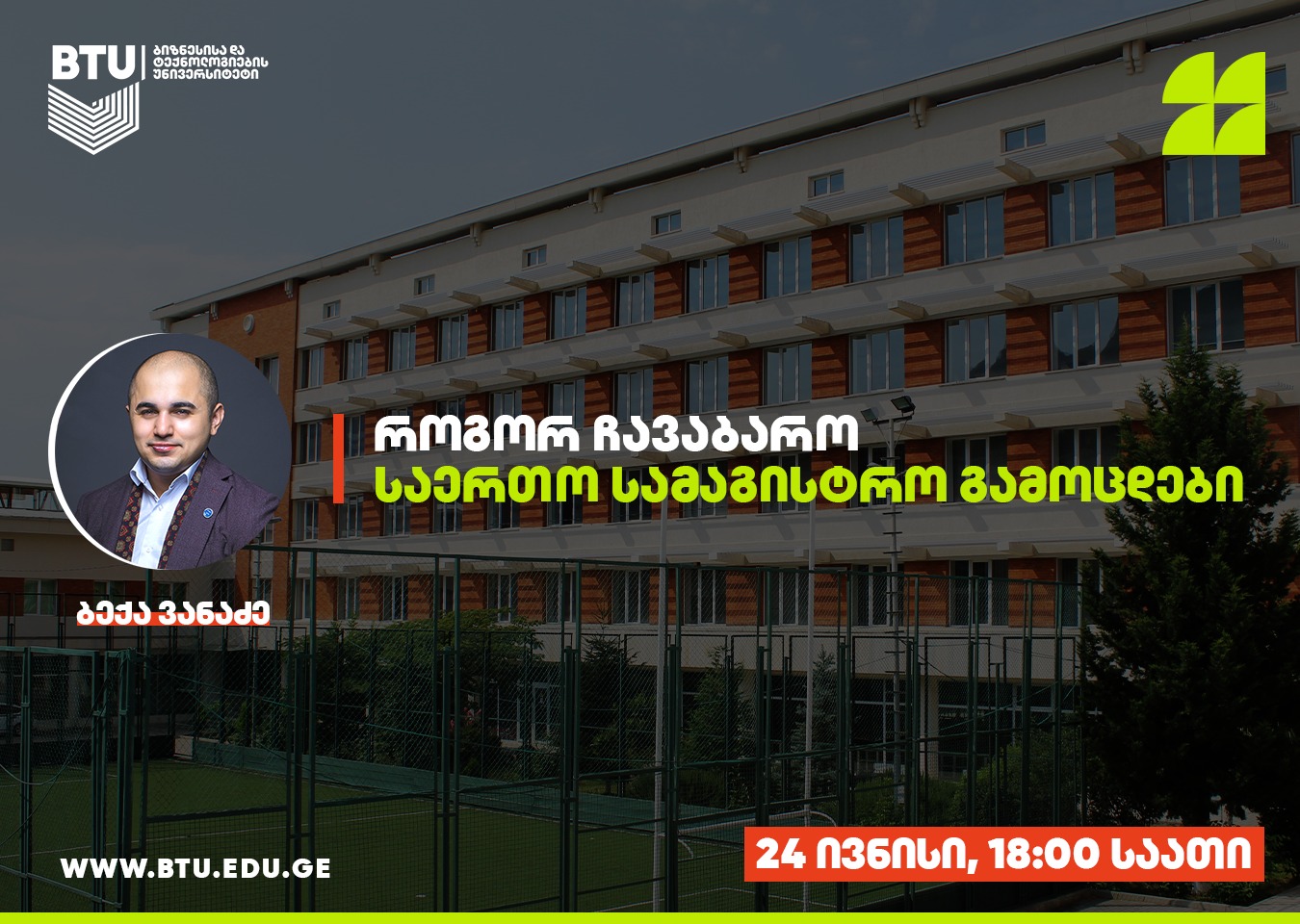 How do I pass the master's exams? – Training with full funding
Categories

News

Date

June 14, 2023
As a gift to all applicants for BTU master's program!
How do I pass the master's exams? – Training with full funding.
Trainer: Beka Vanadze
The training includes how to solve all types of tasks and exercises required on the exam, strategies for reading academic texts and ways to find the right answers quickly.
To attend the meeting, fill out the registration form: https://forms.gle/z66DM8zvUDzfMfFc7