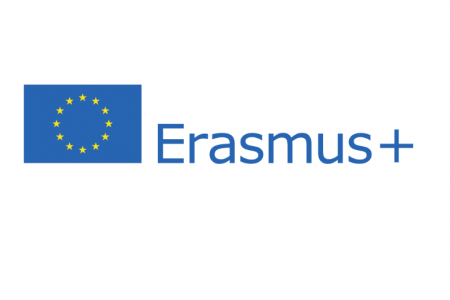 Erasmus + International Credit Mobility Programs for Business and Technology University Academic Staff
Rzeszow University, Poland
Areas: Management, Finance, Information Technology
Prerequisite: Knowledge of English at C1 level (preferably English language teaching experience)
Mobility Goal: Offer an 8-hour lecture course for undergraduate and/or graduate students at the host university
Mobility Period: Spring Semester of the 2019/2020 academic year
Duration of mobility: 5 working days (+ 2 travel days)
The scholarship includes: Reimbursement of bilateral international travel expenses, daily scholarship: 140 Euros (to cover food and accommodation expenses)
Rzeszow Technological University, Poland
Areas: Business, Management, Finance, Information Technology
Prerequisite: Knowledge of English at C1 level (preferably English language teaching experience)
Mobility Objective: Offer an 8-hour lecture course to undergraduate and/or graduate students at the host university
Mobility Period: Spring Semester of the 2019/2020 academic year
Duration of mobility: 5 working days (+ 2 travel days)
The scholarship includes: Reimbursement of bilateral international travel expenses, daily scholarship: 140 Euros (to cover food and accommodation expenses)
Application process:
Interested professors, invited lecturers no later than November 7 at 2 p.m.
The full list of application documentation should be sent to the following e-mail address: [email protected]
Application documentation:
ü European format of CV (in English)
ü Employment Certificate (issued by the Human Resources Management Service; in English)
ü Motivation letter (in English)
ü Letter of recommendation (in English)
ü English language certificate/certificate (if available)
ü Copy of passport
ü Completed work plan (Rzeszow University – Annex 1; Rzeszow Technological University – Annex 2; signed by the Dean and the applicant)
ü Pre-acceptance letter from the host university (document is required only for professors/lecturers wishing to apply to Rzeszow Technological University. Email consent is sufficient, no formal letter is required. To receive the letter, send your CV and lecture topic to the Polish contact: [email protected])
Candidate selection process:
– Collecting documents and sending them to [email protected] by professors, invited lecturers;
– Eligibility check by the Foreign Relations Service;
– Interview with the Candidates Selection Commission;
– Final selection of scholarship holders from the candidates and awarding the relevant scholarship by the host university.
Additional information:
ü Professors of the University of Business and Technology have the opportunity to apply for Erasmus + scholarships; As well as invited lecturers who teach at BTU for 2 or more semesters (optional lecture load in the spring semester as well);
ü In case of additional questions, write to us at [email protected]