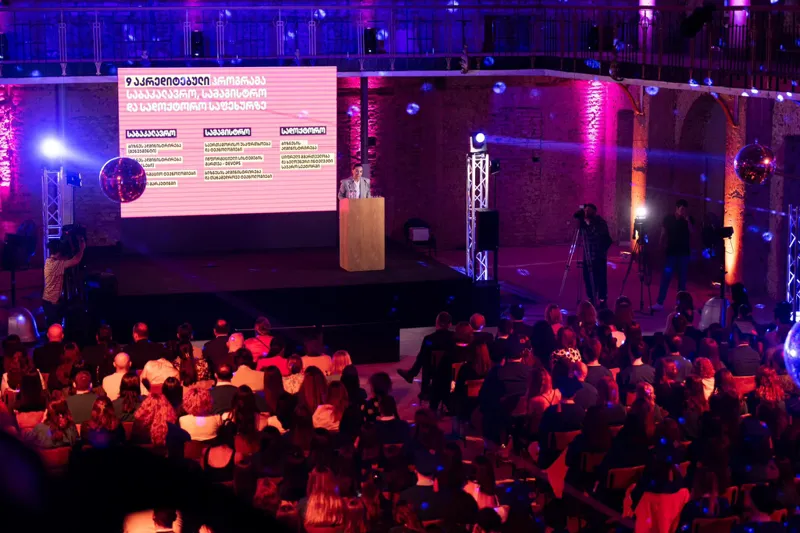 BTU is 7 years old – activities carried out and new projects announced
Categories

News

Date

September 25, 2023
Business and Technology University is 7 years old. A graduation party for graduates was held along with the birthday celebration. The event was attended by government and diplomatic corps representatives, the university's corporate and technology partners, academic staff and alumni. Rector of Business and Technology University –  Nino Enukidze, Vice Speaker of the Parliament Archil Talakvadze, Ambassador of Israel to Georgia Hadas Ester Meitsadi, Ambassador of Japan to Georgia Ishidzuka Hideki, General Director of TBC Vakhtang Butskhrikidze made speeches in the evening.
This year, 515 students graduated from Business and Technology University, and the 15 highest-rated graduates were awarded at the graduation ceremony.
BTU was established in 2016. Since then, the university has created 9 accredited programs at the bachelor's, master's and doctoral levels. These are: at the bachelor's level – business administration (management), business administration (finance), information technology, digital marketing; At the master's level – international security and technologies, management of information systems – DevOps, business administration and modern technologies; At the PhD level: Business Administration, Digital Governance and Artificial Intelligence in the Public Sector. In the new academic year, another bachelor's program – computer science and artificial intelligence – will be launched at the university.
All students of the university are involved in the Lifelong Education Program, which means that every graduate, with a gift of 100% funding, will take any of the more than 300 courses offered, at any time, throughout their life. All graduates will be served by the career development center, with trainings and retraining. They will also have access to the alumni network.
The new school year started with great success for BTU. Out of more than 10,000 applicants, 1,010 students became undergraduate students at Business and Technology University. Out of more than 500 applicants, 225 were enrolled in the master's program.
The invited and academic staff of the university consists of more than 300 highly qualified professionals.
Along with standard teaching methods, artificial intelligence is actively introduced in the university. BTU AI includes the following areas: AI Lecturer, AI Book Series, AI Knowledge Bank, AI Educational Resources, AI Studies, AI Self-Update Articles, AI Trainings, AI Podcasts, AI National Strategy.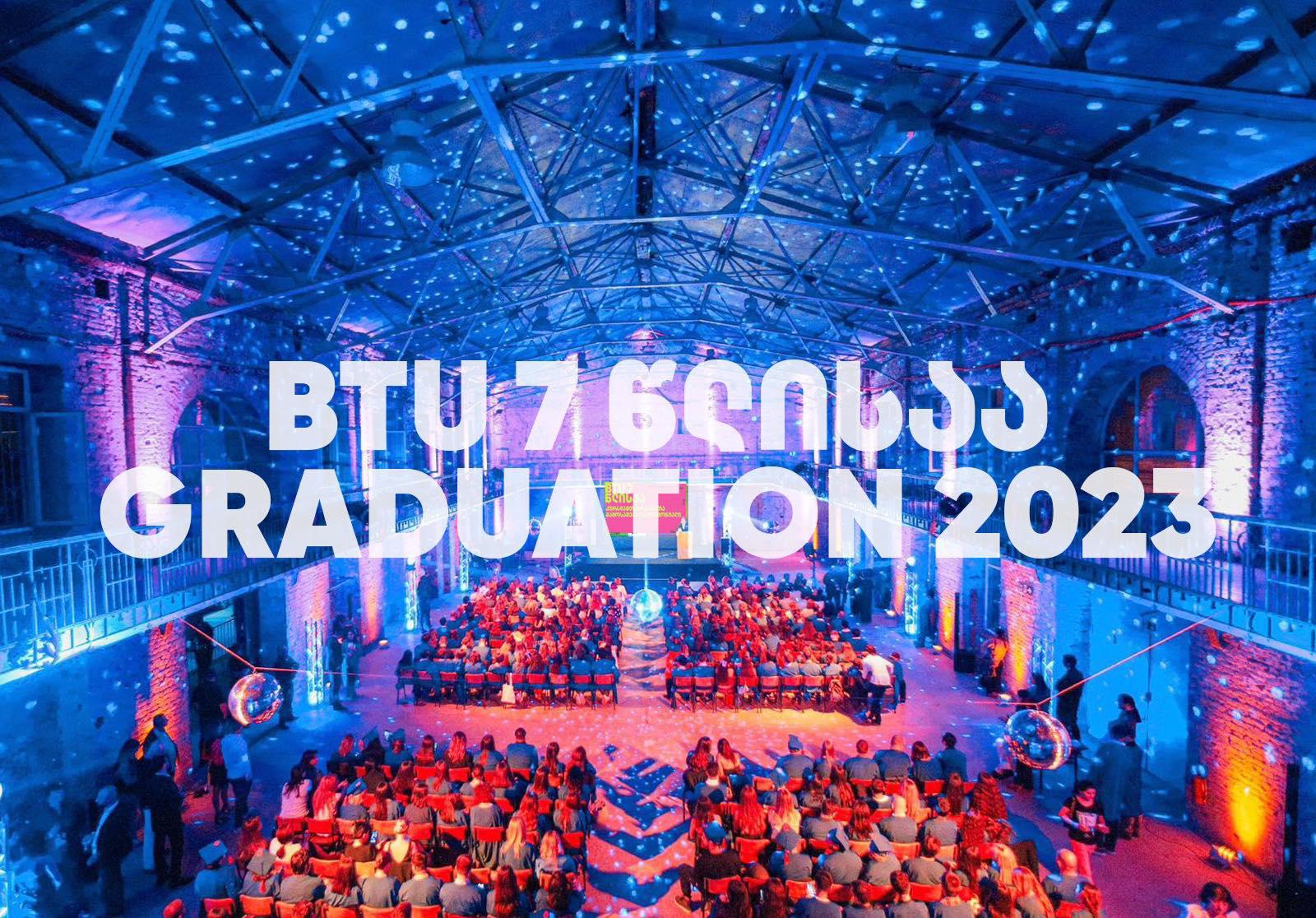 One of BTU's top priorities is empowering women in technology. WOMEN IN AI initiative is implemented in the university. In total, more than 1,800 female beneficiaries have been trained in technology. A coding school for women was created.
The university also implements projects for children. Among the projects implemented for school students are: JUNIOR TECH together with UNICEF, APPLE programming language learning school. Cyber Hygiene for Kids and Parents, Digital Literacy Project, Robotics for Kids.
Business and Technology University is actively involved in the implementation of projects funded by donors. The number of ongoing and completed international projects at the university is 108. Projects are implemented in partnership with large international companies.
Projects such as:
Erasmus+ Institutional Development Project – European Energy Efficiency towards Mutually Reinforcing Partnership with Georgia, Azerbaijan and Ukraine (3E-Partnerships)
Erasmus+ Institutional Development Project – Boosting the role of HEIs in the industrial transformation towards the Industry 4.0 paradigm in Georgia and Ukraine (HEIn4)
Jean Monnet module – EU for Energy Security and Sustainable Development Policies
Jean Monet Project – Promoting European Union's Cyber Education
Erasmus Mundus Design Measure project – Data Driven Digital Marketing
UNESCO IFAP – Promoting Information Literacy in Digital Environment among Women in Georgia
86 foreign universities are partners of Business and Technology University. At BTU, 91 exchange programs were offered to students and staff. In addition, the university has hundreds of corporate and technology partners.
BTU is also actively involved in publishing activities. The following books have already been published: Successful Entrepreneurship: 24 Steps to a Successful Startup, Venture Deals, Strategic Market Management, etc.
Labs operating at the university are intensively involved in the educational process. These are: Microsoft Lab, iOS & Android Lab, Industry 4.0 Lab, AI Lab, Renewable Energy Lab, Blockchain Lab, Cyber Security Lab, Sustainability Lab. More than 80 projects have been implemented within the labs.
Soon the university will launch a B2B accelerator: for startups, scientists, inventors, investors, industries. AI SUMMIT x Global Startup Foundation Forum is planned to be organized by BTU.
More than 100 innovative projects and initiatives for students, professors, public and private sector, startups, vulnerable groups will be implemented in the new academic year.