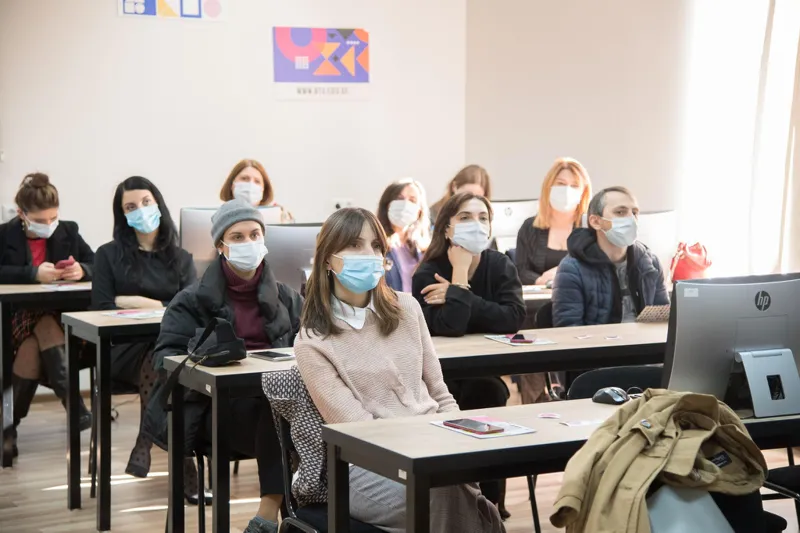 BTU Introduces New Library Concept – Renewed Digital Media Library and Projects
Categories

News

Date

October 29, 2021
BTU library continues to function with a new concept. Representatives of the university spoke about this at the presentation. Updated digital media library, projects, scientific databases, the latest professional and scientific literature in English and Georgian – this is an incomplete list of news that BTU Library offers to its users.
At the presentation of the new concept of BTU library, publishing house also presented new books of publishing house "Blue Ocean", where the rector of the university Nino Eenukidze spoke about the role of the modern library.
Palitra L's  project ,,Blue Ocean," has published new books: Easy Product Management, Easy Digital Marketing and Post Corona.
BTU library supports a lot of literary projects that have appeared in our country. Library recently joined Banned Books Week and hosted David Gorgiladze's webinar.
BTU library offers science lessons with the world's leading scientists, during lessons they tell students about various types of research and answer their questions.
Library provides students and teachers with access to databases of the world's leading universities like MIT – Technology review, Harward business review, MIT Sloan management review, The Economist, Scopus, Cambridge University journals and others.