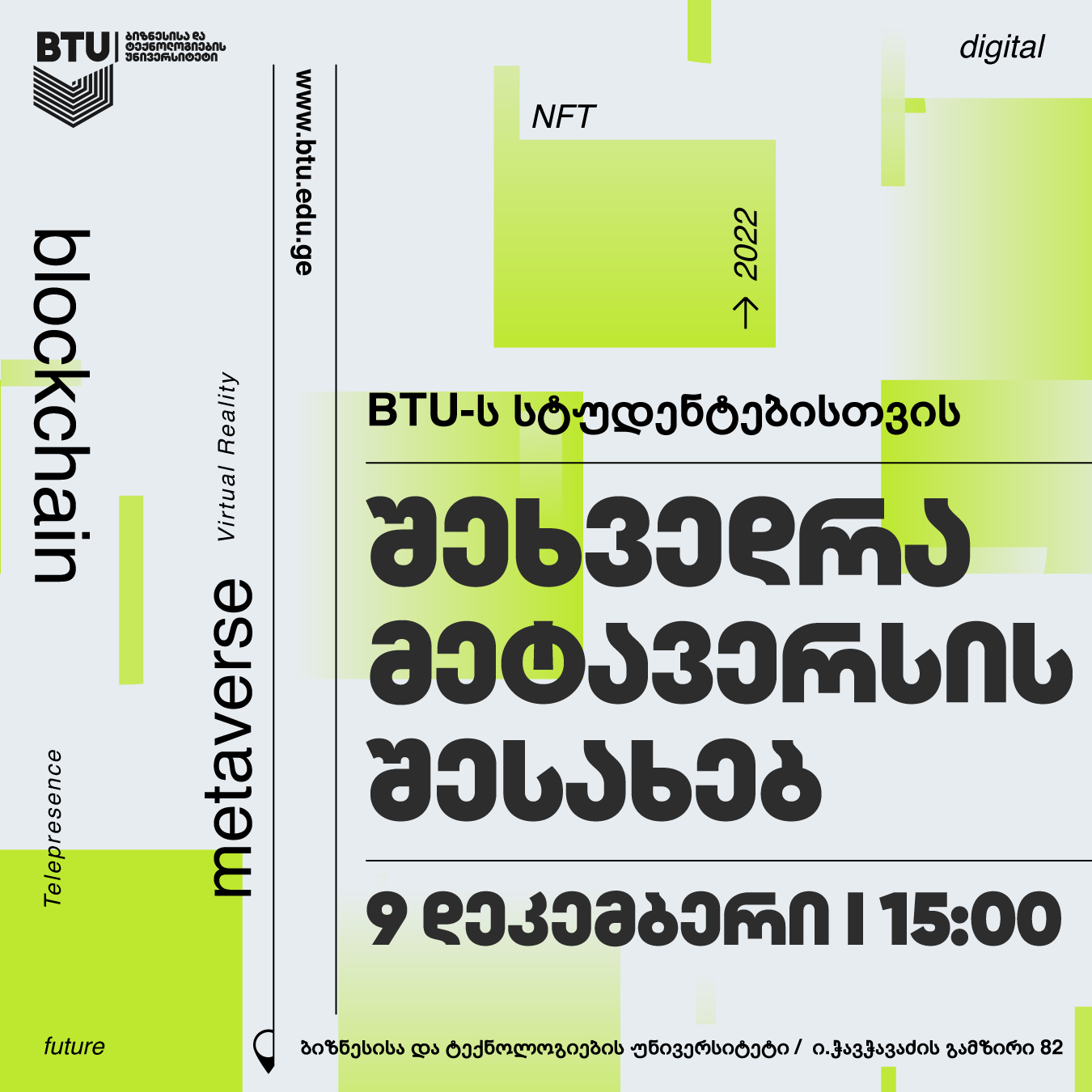 BTU Blockchain Lab conducted a lecture on the Metaverse for BTU students
Categories

News

Date

December 14, 2022
What is Metaverse? is it the following internet?
What level is the Metaverse's development currently at, and what does the future hold for it?
What marketing possibilities does the metaverse provide for businesses?
Spekers:
Nika Sesitashvili, Co-founder / Head of Business Development of Web3 Marketing Agency – Mellow Morning;
Luka Anjaparidze – Head of Research Department at Mellow Morning / Web3 Content Creator.