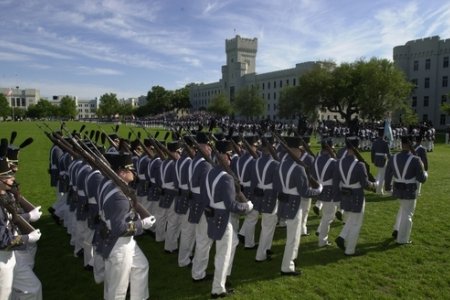 Citadel Military School Cadets
Categories

News

Date

June 11, 2019
US Military College Citadel signed a memorandum of understanding with the of Business and Technology University in 2018.
Within the framework of the memorandum, the cadets of the military college arrived in Georgia for four-week study.
The trip included multiple excursions to exciting locations, lectures by former ambassadors to the U.S., former ministers in the Georgian government, and trips to Georgian military facilities.  
The Atlantic Council of Georgia conducted a training course at the of Business and Technology University.
Citadel is the world's leading military college located in the US, South Carolina. 
A group of students and professors visited BTU in 2019 summer. 
Innovative university programs and international standards-based training programs, a strong technology base were among the reasons why Citadel made the choice On BTU. 
The Citadel, The Military College of South Carolina, commonly referred to simply as The Citadel, is a state-supported, comprehensive college located in Charleston, South Carolina, United States. Established in 1842, it is one of six United States senior military colleges.