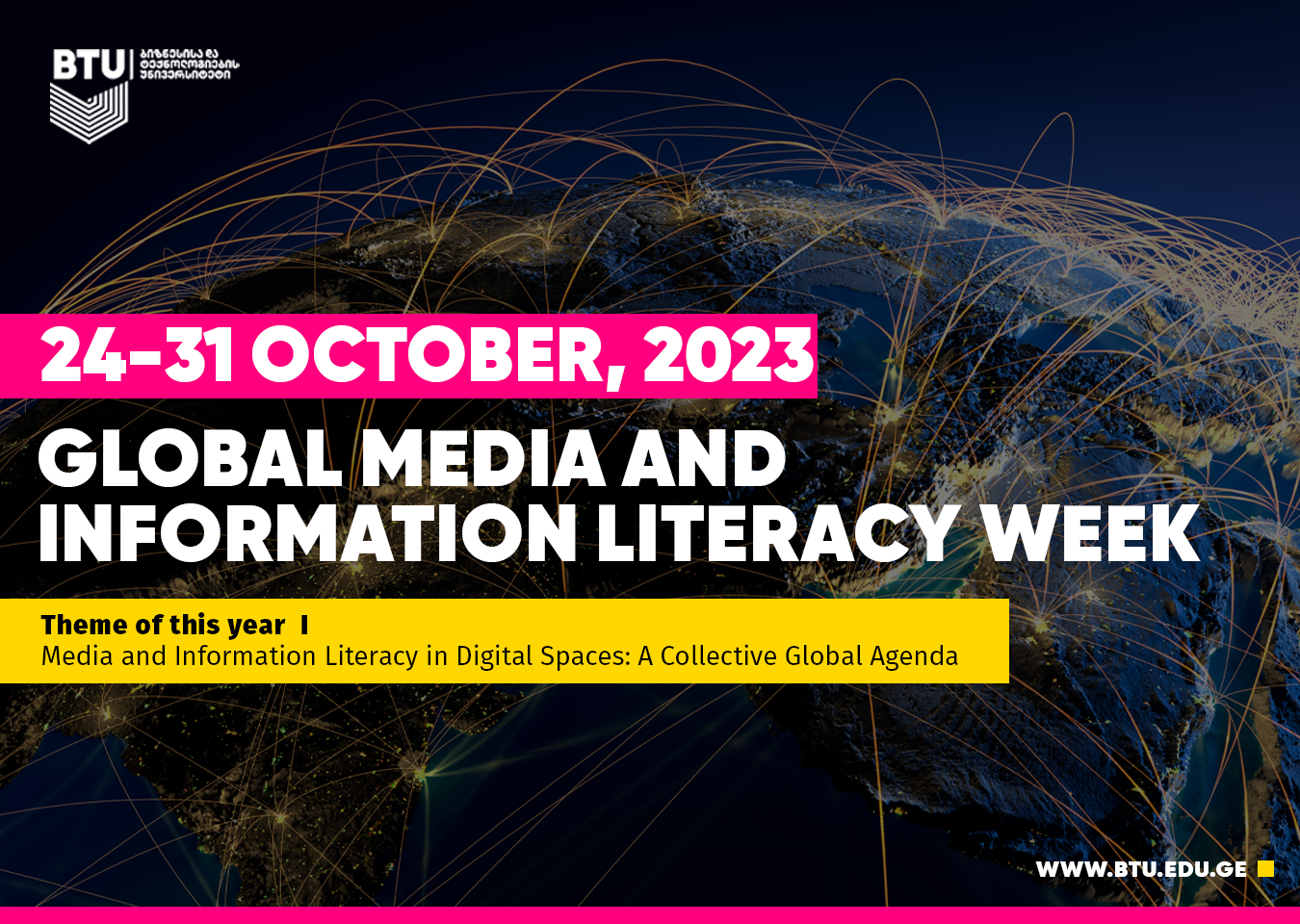 BTU continues its strong commitment towards stronger information societies
Categories

News

Date

October 30, 2023
24-31 October 2023 marks the Global Media and Information Literacy Week – the occasion which was established as part of the UN General Assembly to reiterate UNESCO's strong commitment to media and information literacy for all. BTU, as one of the active cooperating institutions and implementing actors of the project supported by UNESCO IFAP project, continues its efforts towards stronger and more informed societies through digital and information literacy capacity building initiatives. 
BTU has recently completed the project – 'Promoting Information Literacy in Digital Environment among Women in Georgia', supported by UNESCO Information for All Program (IFAP) and, as a result, improved critical information skills of women and girls in Georgia.  

BTU Rector, Prof. Dr. Nino Enukidze participated

in the online workshop

on promoting meaningful access to information and building inclusive Knowledge Societies in digital age. The workshop was organized the occasion of the Global Conference on Universal Access to Information 2023. 

The university facilitated the development of the Guiding principles for the

National Strategy of Georgia on Artificial Intelligence,

which addresses the current challenges and emerging issues of Georgia's digital ecosystem. 

The university continues to be a strong advocate for digital and information literacy through sharing the global vision and agenda, integrating relevant tools in education, providing access to full range of competences and implementing tailor made, practical activities towards stronger information society. 
  #GlobalMILWeek