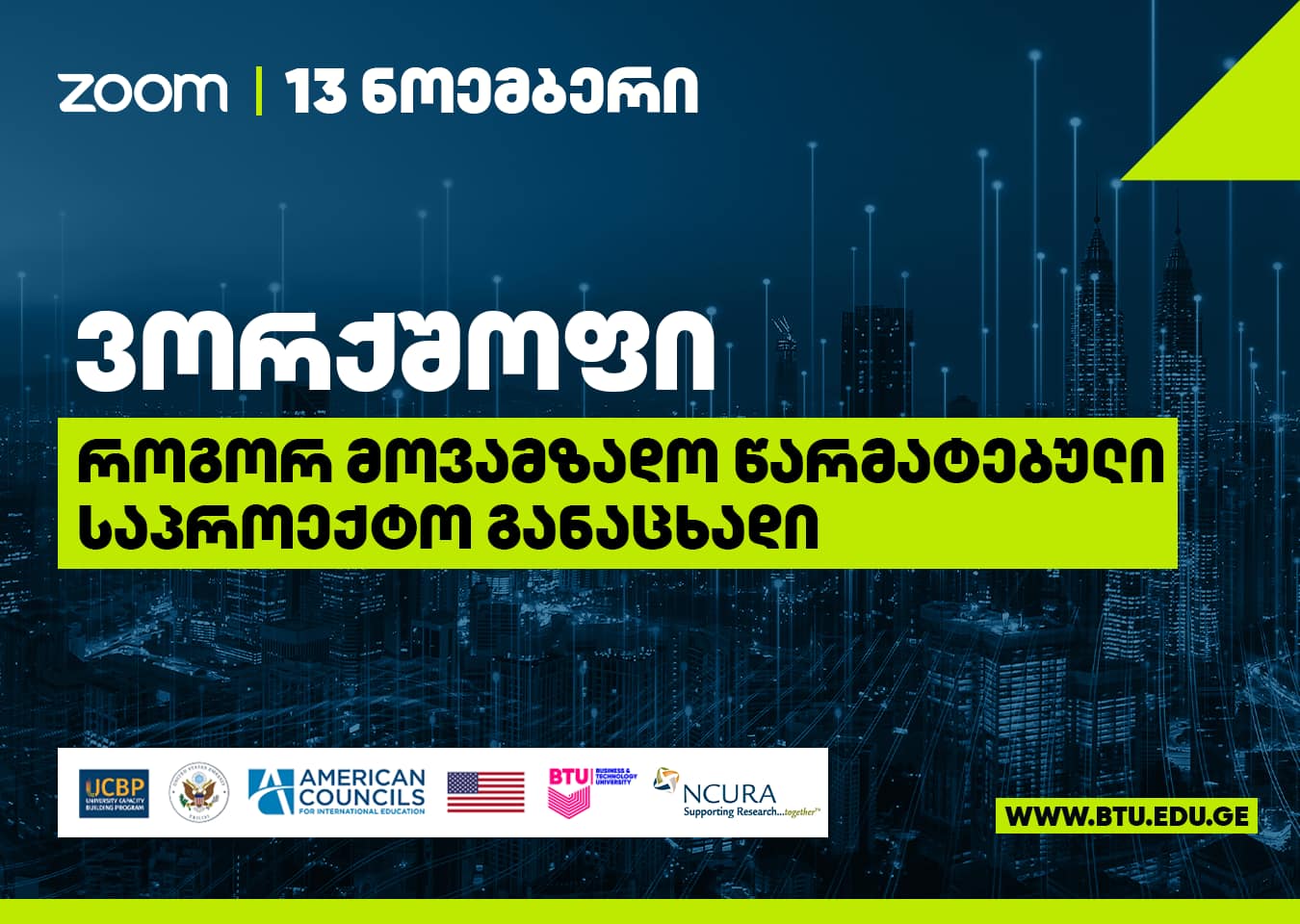 Preparation of project application – online workshop
Categories

News

Date

October 26, 2023
Project application preparation – an online workshop that will be held within the framework of the South Caucasus and Ukraine initiative of the US National Council of University Research Administrators (NCURA).
The conditions for successful participation in competitive international grant projects and the main steps from the initiation of the application to its submission will be discussed at the meeting.
To attend the workshop, fill out the registration form: https://forms.gle/CxMeY7jF2qBzTofS6
The meeting will be held through the Zoom platform.