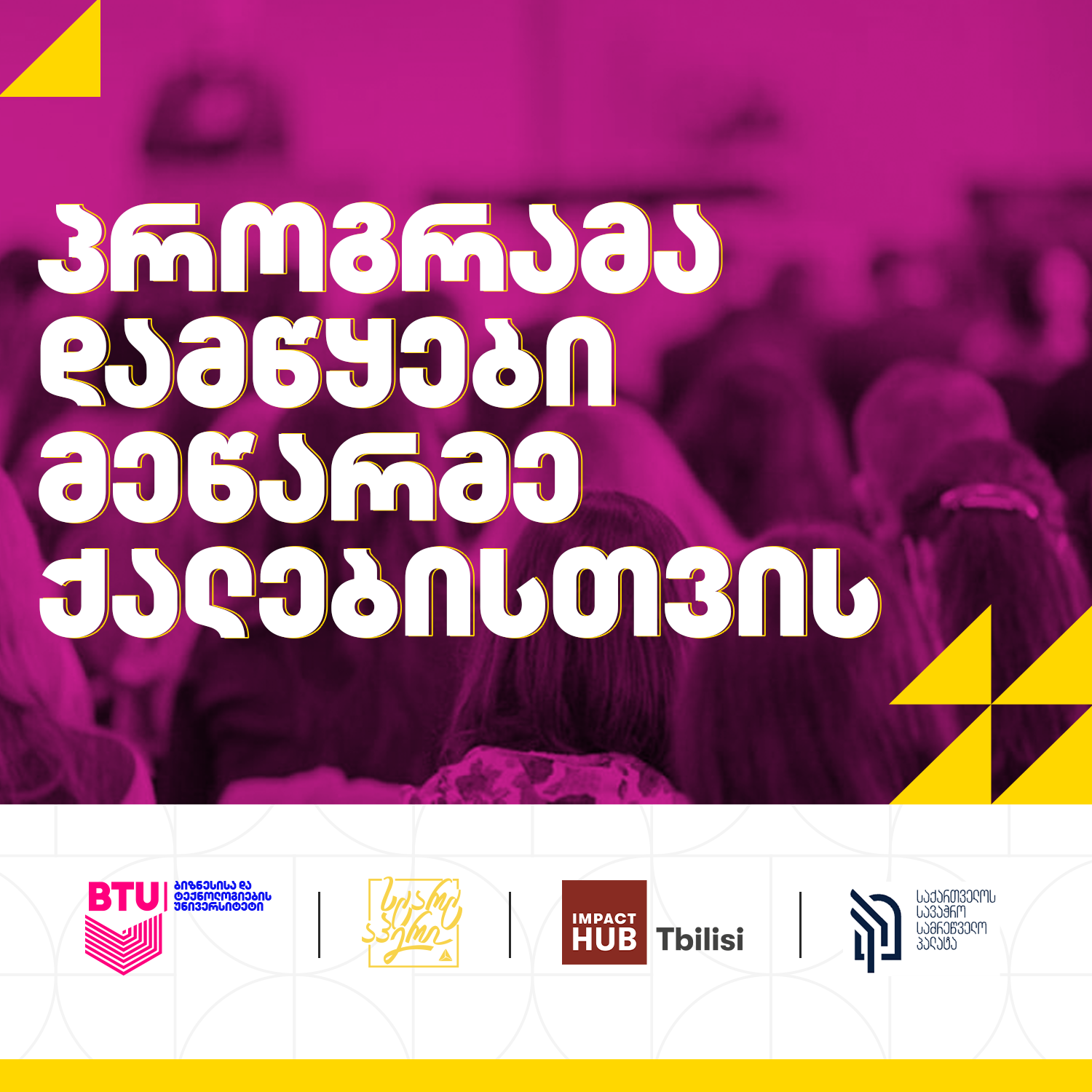 Program for beginner entrepreneur women
Categories

News

Date

October 26, 2022
A training program is being introduced by the Entrepreneurship Center to support women-owned small and medium-sized businesses.
The program's objective is to provide women company owners with an intensive lecture course that will teach them more about business growth and funding options available in the country.
Introduction and business model; grants and co-financing projects; banking sector financing opportunities; current technological trends; brand and communication; efficient presentation techniques; and Georgian Chamber of Commerce and its services are just a few of the topics that will be covered in the program.