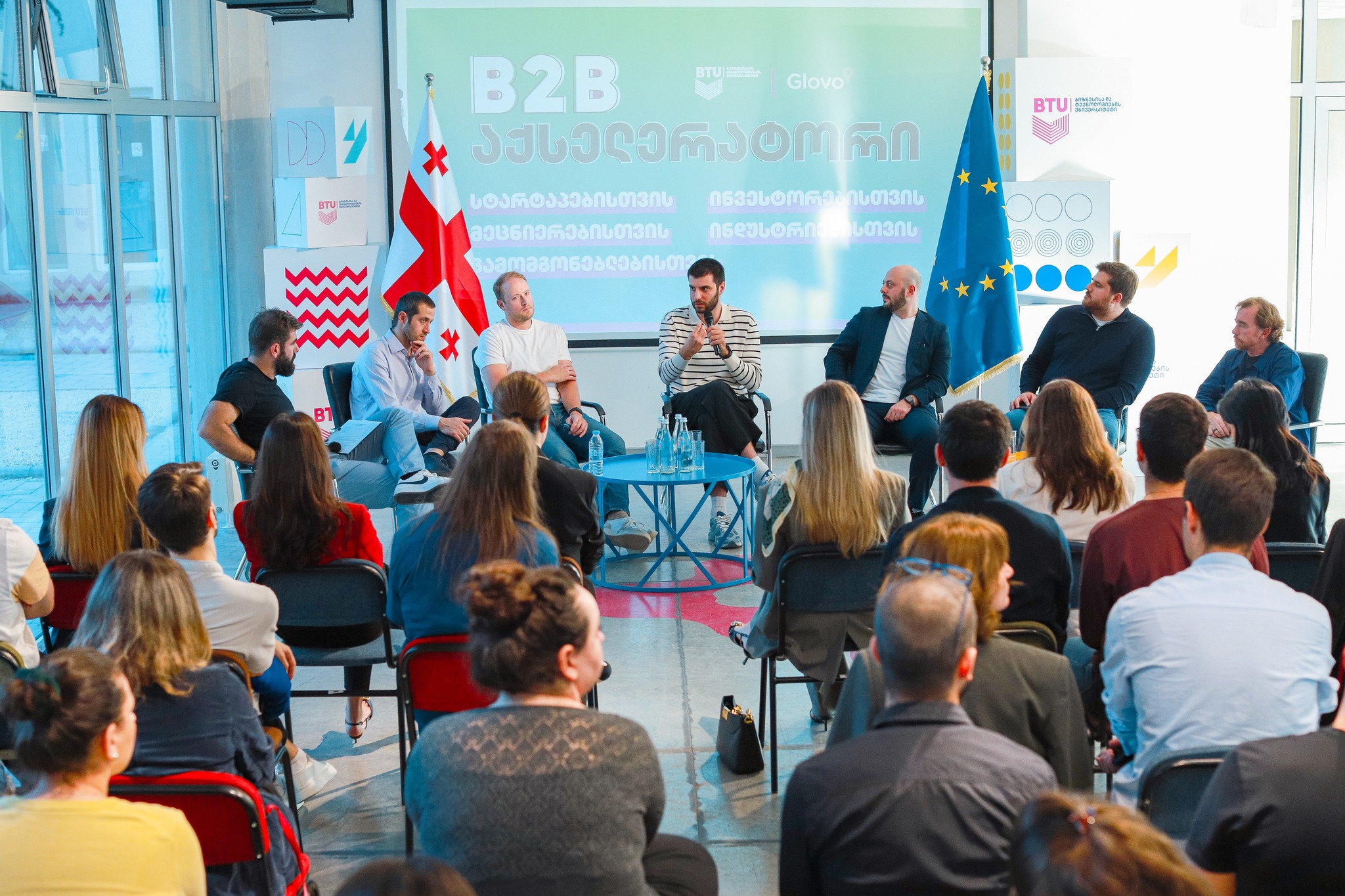 BTU has established an international B2B accelerator
Categories

News

Date

October 31, 2023
Innovative solutions for various industries, conducting research and generating innovative ideas for the improvement of operational or other processes of large companies on international markets – B2B accelerator was created at Business and Technology University to achieve these goals.
One of the main prerequisites for creating a successful startup is to correctly identify problems in various industries and create appropriate solutions. In the correct analysis of the problem, the involvement of advanced companies in a specific field is of great importance. As a rule, the challenges faced by the leading companies in the industry are relevant for smaller companies as well.
To activate these processes and achieve the goal, BTU's B2B accelerator will actively cooperate with large organizations and technology companies working in various industries. A group of researchers has already been created on the basis of the accelerator, which will work on various problems with the involvement of industry experts and mentors. The accelerator will also partner with angel investors for early-stage idea funding and prototyping.
The B2B accelerator already has its first partner. In the future, the number of partners will increase significantly.