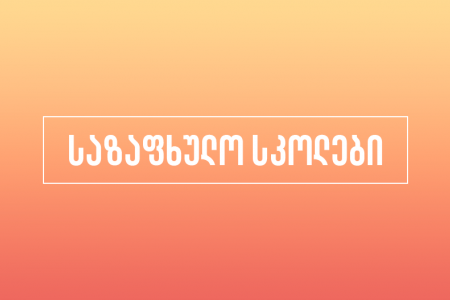 International Summer School 2020
International Summer School 2020

For the attention of undergraduate students in Management and Finance at the University of Business and Technology, using Koblenz in collaboration with the University of Science and Technology is an exceptional opportunity to participate in a fully-funded online international summer school for German, Georgian and Azerbaijani students.
The International Summer School is fully funded by the German Federal Foreign Office!
Knowledge of English at least B2 level is required.
Interested students should send the full application package to international@btu.edu.ge no later than 16:00 on June 24.
Application documentation
CV (in English)
Motivation Letter (in English)
Sign Sheet (in English)
Proof of English language proficiency (certificate and/or certificate issued by the university, proving your language competence – B2 level; in Georgian)
copy of passport
3-5 students of the University of Business and Technology will be selected for the summer school!
Keep in mind that it is mandatory to attend the summer school in full !!!
Additional information:
Digital intercultural team
Joint projects
Get to know new cultures and local/international companies
Sectors – Health, Manufacturing, Services, and Sports
Global Job Skills – Leadership and Employability