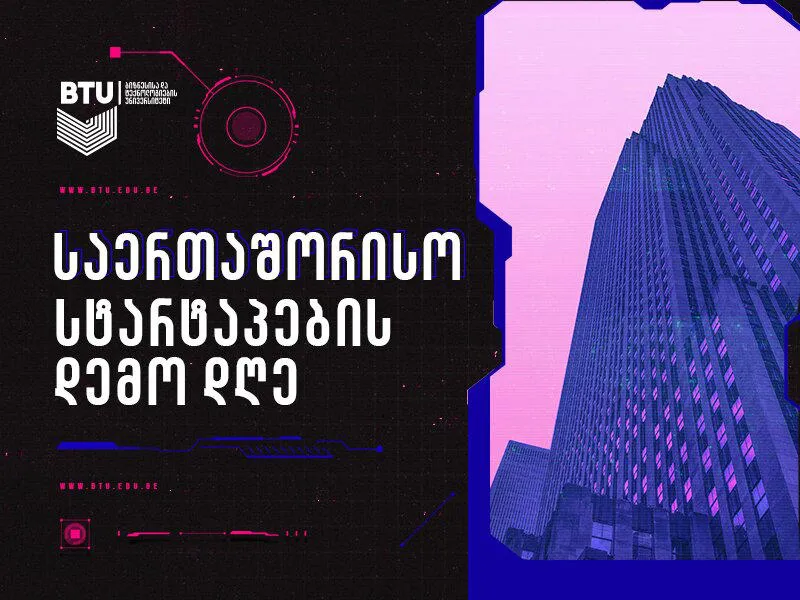 Demo day of the first international student startups in Georgia – a new project by BTU Global
Categories

News

Date

December 22, 2021
Within the framework of BTU Global, the International Student Startup Demo Day will be held for the first time in Georgia. Student startups from leading universities in the world will meet with groups of students from Georgia classified by industry. Exploration of new markets, search for international partners, the opportunity to communicate and cooperate with international funds – these are just some of the goals that this event will serve.
The official partner of the International Student Startup Demonstration Day is Henley British Business School, which is part of the university's premier league and is one of the co-founders of the
British Science Park and the BTU Entrepreneurship Center. Today international demonstrations are joined by student startups and universities from Europe, USA, Dubai, Abu Dhabi, etc.
Areas / industries in which startups present their ideas: Fintech, Edtek, Femtek, Greentek, Legaltek, etc.
Startup registrations will begin in February 2022.