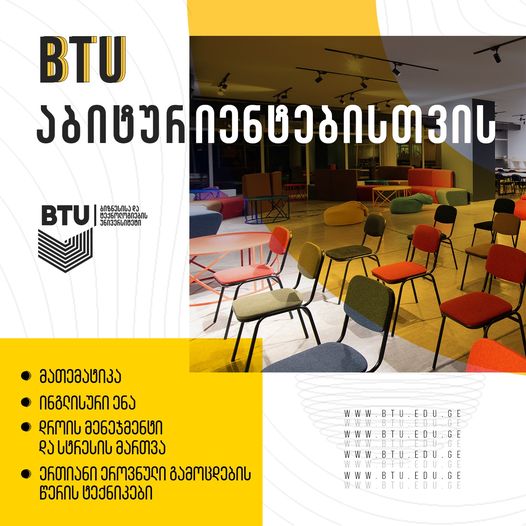 BTU for entrants
Categories

News

Date

December 22, 2021
BTU offers courses, trainings and participation in various projects throughout the year as a gift to all applicants living in Georgia.
Fill out the registration form and take part: https://bit.ly/3DH6I4T
Mathematics;
English;
Time management and stress management;
Techniques for writing a unified national exam.
The courses will be fully funded and anyone who pre-registered can take part.