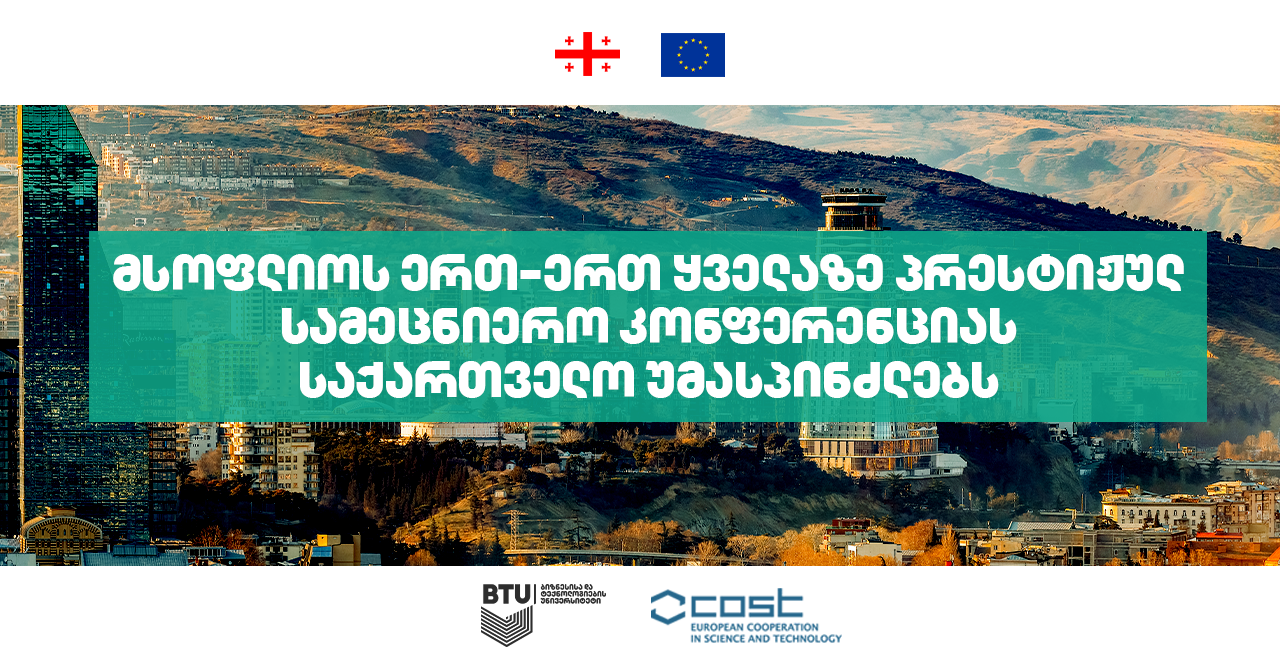 Business and Technology University (BTU) will host the COST European Network on International Student Mobility (ENIS) Conference
Categories

News

Date

March 24, 2023
Business and Technology University (BTU) and Tbilisi has been selected to host the COST European Network on International Student Mobility (ENIS) Conference in Spring 2024. This event will be a unique opportunity for BTU and the entire country to showcase its dedication to internationalization in higher education and to contribute to the shaping of policies, programs, and practices that support student mobility and exchange across Europe.
The ENIS network has been instrumental in connecting researchers and practitioners in the field of internationalization in higher education. By bringing together experts from across Europe and beyond, ENIS has played a vital role in promoting cooperation, exchange, and collaboration in this important area. Through its research, publications, and conferences, the network has helped to build a better understanding of the benefits and challenges of international student mobility and to develop innovative solutions that support student success.
For Georgia, hosting the ENIS conference represents an exciting opportunity to engage with leading experts in the field, to showcase its own research and best practices, and to contribute to the network's mission. The conference will provide a forum for exchanging ideas and experiences, exploring new approaches to internationalization, and networking with colleagues from across Europe and beyond.
COST – European Cooperation in Science and Technology was founded in 1971, and since then, it has been a leading platform for research and innovation in Europe. The main objective of COST is to foster scientific excellence and promote cross-border collaboration in various fields such as health, agriculture, environment, and technology.
The impact of COST on European research cannot be overstated. Over the years, COST has funded numerous research projects that have led to groundbreaking discoveries, innovations, and advancements in various fields. COST has also provided a unique platform for scientists from different countries and disciplines to exchange knowledge and ideas, fostering a culture of collaboration that has been essential for driving progress.
As a full member of COST, Georgia has access to the organization's vast network of researchers, resources, and funding opportunities. This access can help Georgia to develop its research capabilities and advance its scientific agenda, which could lead to numerous benefits for the country and the wider European community.
In conclusion, COST's history and importance are a source of inspiration for all those who believe in the power of science and collaboration to drive progress. The organization's impact on European research is a testament to its success, and Georgia's full membership since 2022 is a positive development that could bring numerous benefits for the country and the wider European community.