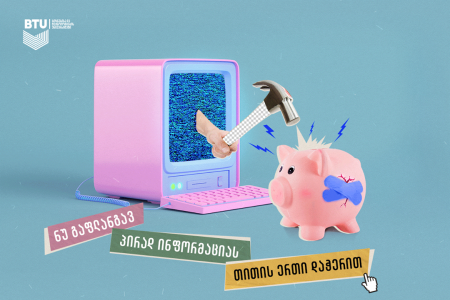 Safer Internet Day
Categories

News

Date

January 25, 2021
February 8 is Safer Internet Day, during which BTU has organized several trainings.
In accordance with the regulations, 30 people came to the meeting in a physical format, and more than 100 people participated online.
Speaker:
George Iashvili
Working language of the meeting: Georgian
The event will take place as part of the EU-funded Jean Monnet PEU-C-E project. PEU-C-E – "Promoting European Union's Cyber Education" is a Jean Monnet project jointly developed by Business and Technology University and Caucasus University in Georgia. The aim of the project is to share European experience in cyber education among students, teachers, parents, professors and decision makers with a goal to create safer internet for vulnerable young people.