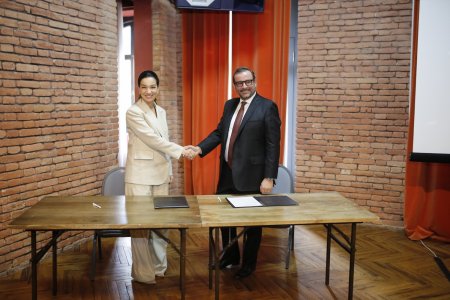 AACSB and AMBA accredited Paris Business School operates at the premises of BTU
Categories

News

Date

November 14, 2019
AACSB and AMBA accredited Paris Business School operates at the premises of Business and Technology University and offers certificate programs in Retail Management.
Established in 1963, ISC Paris Business School is part of the highly selective French "Grandes Ecoles" recruiting system. The school is committed to providing students with the high-quality management skills necessary to operate and perform in a global environment.
Certificate programs are supported by the Embassy of France to Georgia.