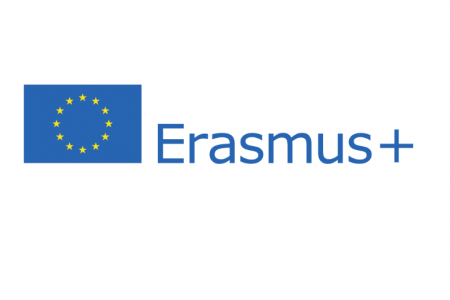 Fully funded exchange program of Erasmus + International Credit Mobility Program and the opportunity to obtain two Master's degrees for first-year Master's degree students of the Business and Technology University
Host University: Braganca Polytechnic Institute, Portugal
Learning direction: Management
Mandatory Prerequisite: Proficiency in English at least B2 level & accumulation of 60 credits before the fall semester of the 2021/2022 academic year
Mobility period: 2021/202 2 academic years (September-July)
The scholarship includes: free tuition, reimbursement of bilateral international travel expenses, monthly Erasmus scholarship for the first 5 months: in the amount of 850 Euros (to cover food and accommodation expenses)
See the curriculum offered by the host university and a list of English-language subjects at the following link.
Application process:
Interested students should send the full list of application documentation to the following e-mail address: [email protected] no later than 12:00 pm on February 19
– In the subject of the email, indicate in Georgian: name and surname, level of study (master's degree);
– In the text of the email, indicate: name and surname (in Latin, as you have in the passport), level of study ( Master) ;
– Send the following application documentation in PDF format as an attachment to the e-mail ; Name each one in English (eg Name & Surname_Motivation)
Application documentation:
European

 CV 

Format (in English)

Student Status Certificate (in English)

Sign 

Sheet (in English)

Motivation Letter (in English)

Letter of recommendation (in English)

Proof of English language proficiency/certificate

copy of passport

Completed Study Agreement (Appendix 1)

Bachelor's diploma

Bachelor's Degree Supplement (English Version)
Candidate selection process:
–  Collecting documents and sending them to Erasmusplus@btu.edu.ge by the student ;
–  documents / Eligibility to those schools ðóêõ International Relations Department;
–  Interview with the Candidates Selection Commission;
–  Final selection of fellows from candidates by the host university.
Important details:
Under an agreement with the Bragancha Polytechnic Institute, after spending 10 months in Portugal, a student will receive two Master's degrees under an exchange program (BTU Diploma + Diploma from a Portuguese University);

Funding Details: The selected student will be funded under the Erasmus + program for 10 months of study in Portugal, bilateral international travel and will receive a monthly stipend of 850 Euros for the first 5 months;

The key costs incurred by the student are the

cost of a type

 D 

national visa, monthly international health insurance, the amount of a Portuguese university diploma, which is calculated based on the number of credits accumulated in the BTU (60 credits = 690 euros + 25 euros).
If you have additional questions, please contact us at [email protected] .