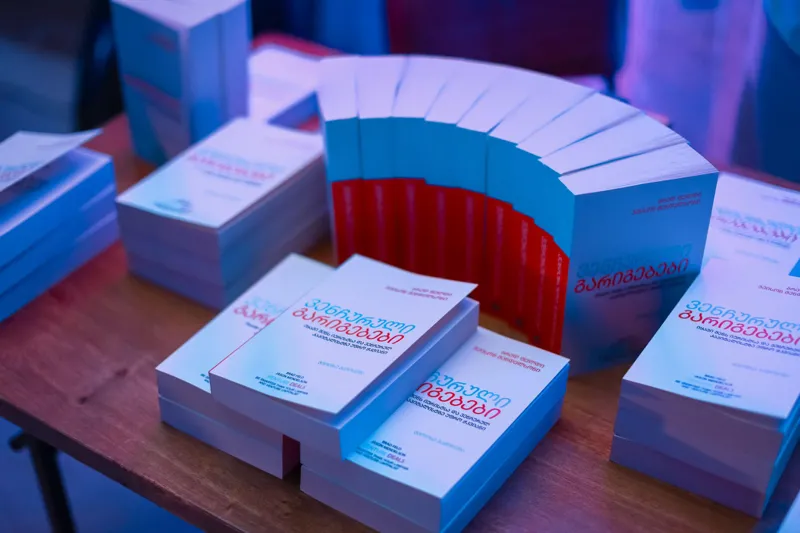 BTU presented the world bestseller book "Venture Deals" in Georgian at the annual summit of the Global Startup Fund
Categories

News

Date

June 2, 2023
The Georgian edition of the world's bestselling book "Venture Deals", which was translated and published by the initiative and funding of the University of Business and Technology, is now available to the general public. The book was published by "Palitra L" publishing house, its presentation was held at the annual summit of the Global Startup Fund.
The book explores the complexities of startups and entrepreneurship in today's dynamic economic environment and teaches investor relations strategies for technology companies. The authors of the book, Brad Feld and Jason Mendelsohn, have been involved in the financing of hundreds of venture capitals for more than twenty years, and at the same time, they share their experience with anyone who is at least slightly interested in this topic or needs it.
One of the most important forms of experience sharing from their side is the book Venture Deals: Be Smarter Than Your Lawyer and Venture Capitalist. The publication is attractive and informative literature for people who are interested in entrepreneurship or are already engaged in this business. This reliable resource expertly outlines the essential elements of venture capital. It provides a balanced view, strategies for reaching a deal, shows perspectives from different participants in the process and discusses how the fundraising system works.
The presentation of the book took place at the annual summit of the Global Startup Fund. The Global Startup Fund is the first international startup fund in Georgia, which was created by the University of Business and Technology in Silicon Valley Tbilisi and aims to support innovative startups in the country in the process of sustainable development on global markets. The annual summit organized by him brings together startups, international and local technology companies, angel investors and startups interested in innovation.
Parallel to the book presentation at the summit, a panel discussion was held and a speech by a guest who came to Georgia on a special visit to the said summit. The final of the student startup competition was also held at the summit, where the winner received 5,000 GEL as early funding.