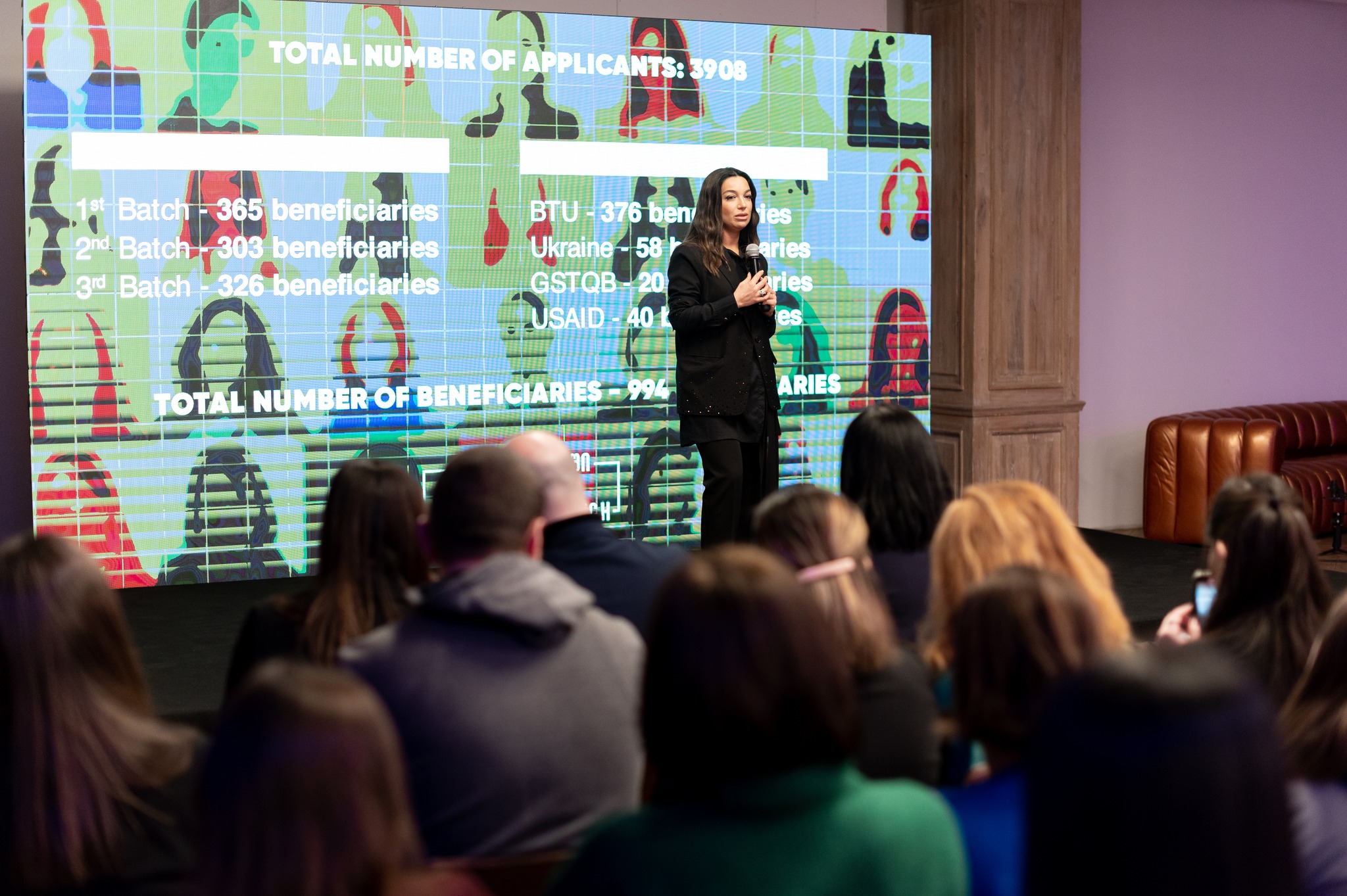 For the beneficiaries of the second batch of the "500 Women in Tech" project, a large job forum was conducted.
Categories

News

Date

February 17, 2023
The forum gathered about 50 local and international organizations.
With funding from the Norwegian government and the UN Women's Organization and in collaboration with the Business and Technology University, a significant training initiative for 500 women working in technology is currently ongoing in Georgia.
The beneficiaries' showcase, Pitch Yourself, was held as part of the job forum. Instead of the typical interview, the beneficiaries presented their skills to the employers in various ways.