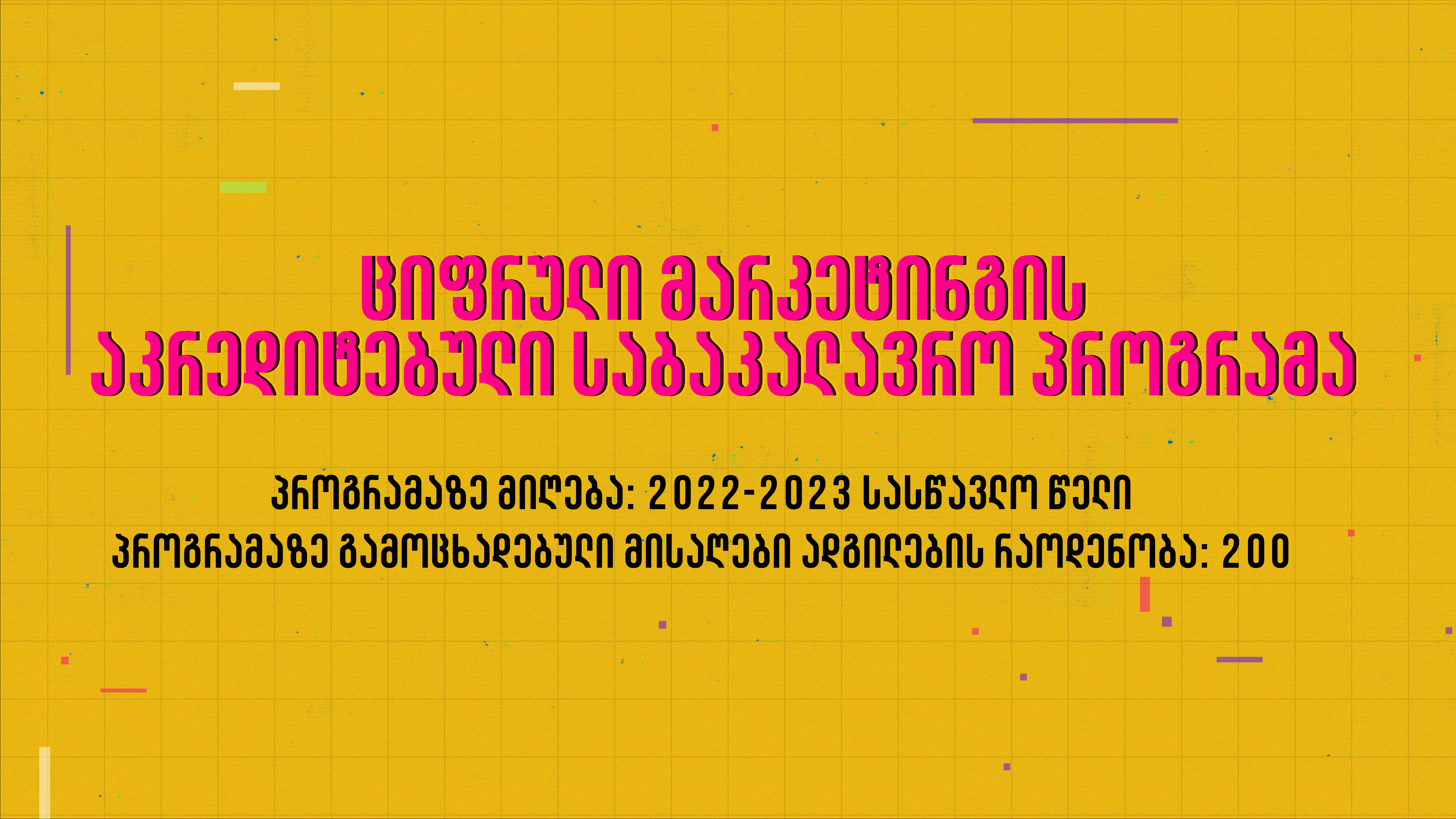 Business and Technology University has introduced a new undergraduate program in digital marketing
Categories

News

Date

October 25, 2021
Business and Technology University is launching an accredited undergraduate program in digital marketing from the new academic year. Admission will be announced from the 2022-2023 academic year.
Rector of the Business and Technology University, Nino Enukidze notes that work on the program began 2 years ago and in this process, there was active cooperation with various companies or creative agencies, which are considered to be employers of students and graduates of the program in the future.
The presentation of the digital marketing program and the panel discussion were held with the participation of representatives of creative agencies, university partners, digital leaders and leading specialists in the field.
The list of positions that a student or graduate can work in is diverse: Marketer, Digital Marketer, Brand Manager, Advertising Manager, Account Manager, Sales Manager, etc. Potential graduate employers can be marketing and creative project development agencies, media holdings, marketing research and marketing consulting companies, banks, investment companies, and any other organization with a marketing department.
Students enrolled in the course are offered the opportunity by many of Europe's leading universities to participate in fully funded, exchange-based programs and to acquire knowledge of the Western standards that set them apart from the rest of the world.