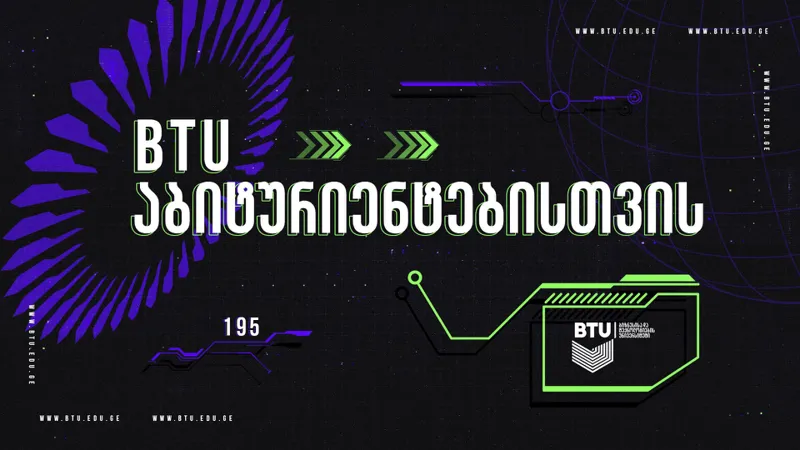 The large-scale project of the Business and Technology University starts for the entrants
Categories

News

Date

October 25, 2021
Professional meetings, training programs, open lectures, trainings, library for entrants, Entrepreneurship Center for entrants, laboratories, open days – this is a non-exhaustive list of activities and projects that the University of Business and Technology will implement for all entrants living in Georgia. 
Any entrant living in Georgia will be able to participate in the projects announced by the Business and Technology University completely free of charge. Only simple pre-registration is required to participate in the desired activity.
Entrants' Day at the BTU means that entrants will have the opportunity to come and attend current lectures on-site, as well as meet future lecturers, students and administration staff.
Applicants will have access to the latest educational literature through the library of the Business and Technology University, to which new educational materials are constantly added.
BTU has a number of high-tech laboratories: Industry 4.0, Android & iOS Lab, Blockchain Lab, Renewable Energy Lab, etc. These labs will offer training programs to entrants with full funding.