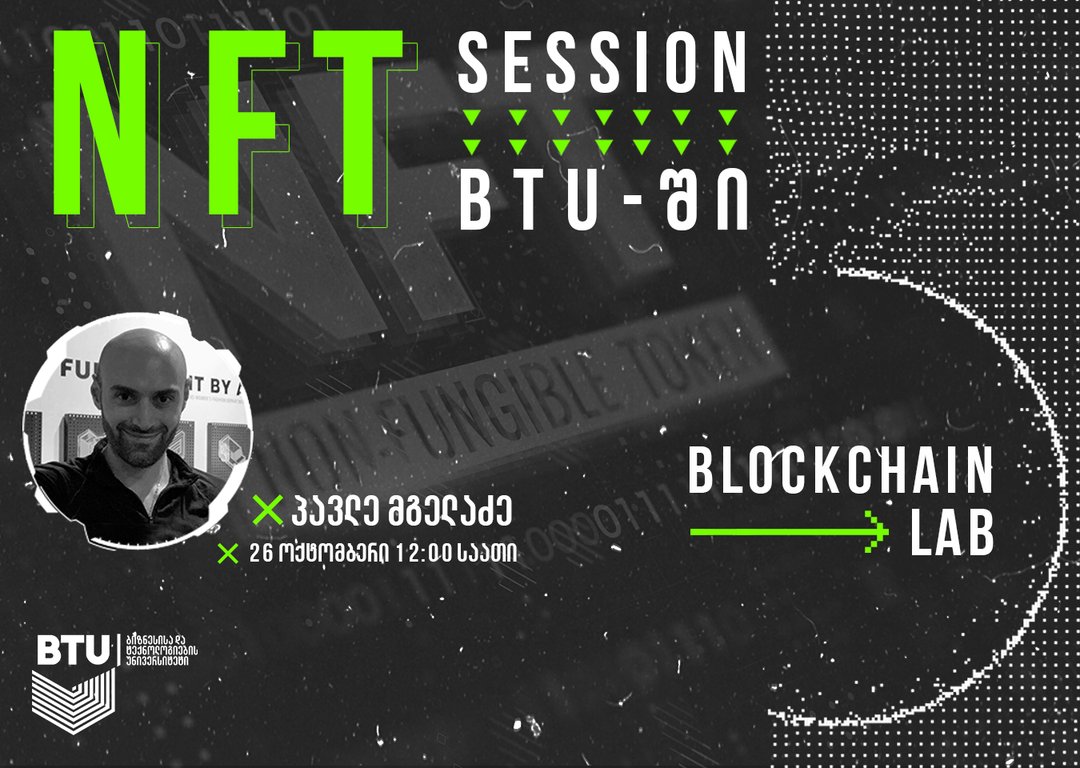 NFT Session- Pavle Mgeladze
On October 26, Pavle Mgeladze will hold a meeting about NFT: How did NFT appear and what is it used for? What is its future development? These issues will be discussed in the format of a session planned within the BTU blockchain laboratory.
Pavle Mgeladze was a member of the Amazon team for more than 5 years, he worked in various positions, including the head of one of the groups for the development of artificial intelligence.
Date: October 26, 12:00.
Location: BTU Workspace