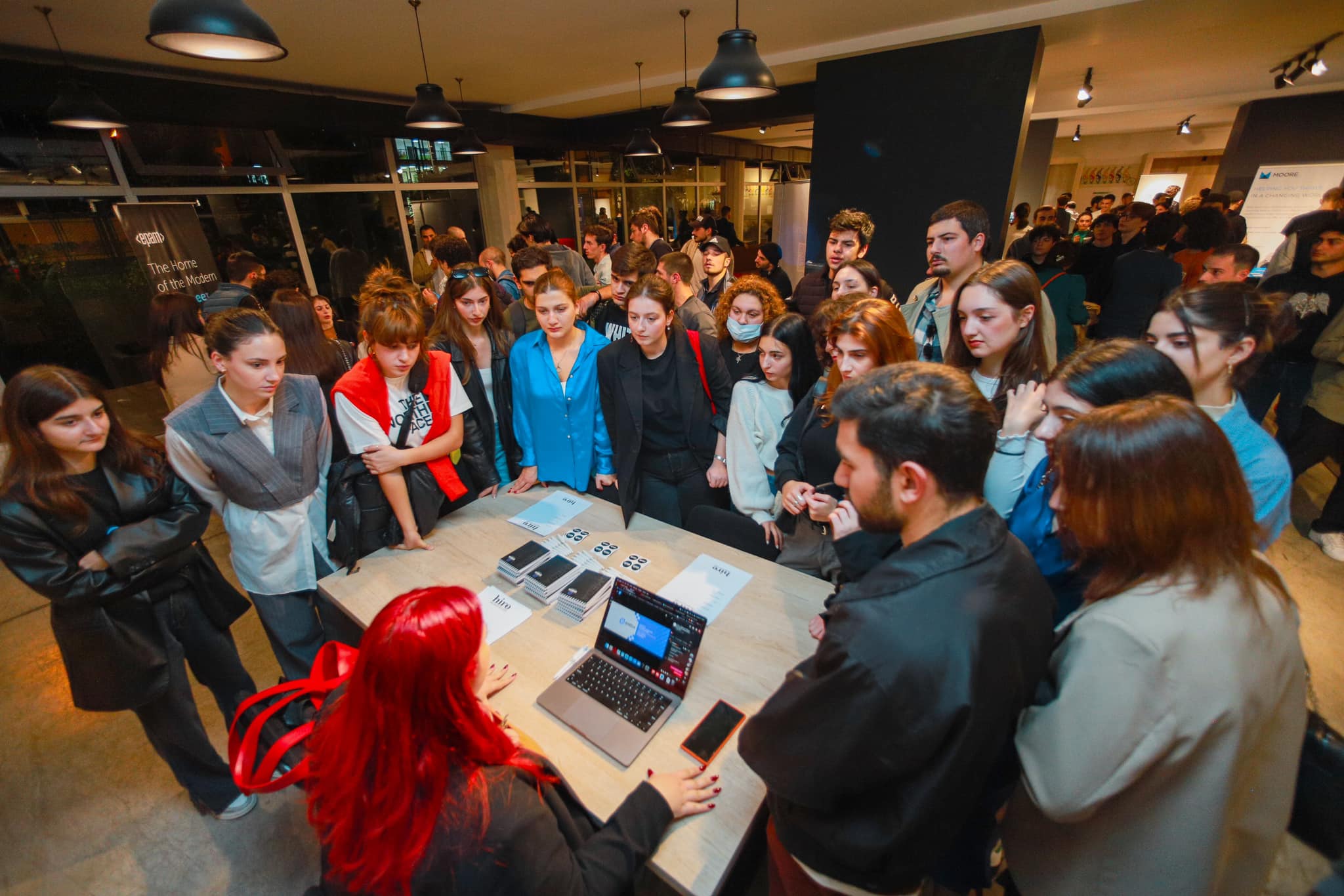 BTU alumni held an employment forum for students
Categories

News

Date

October 25, 2023
BTU Alumni for Students is a new initiative of the University of Business and Technology, within the framework of which the first employment forum was held on October 24.
Within the framework of the event, the BTU graduates offered the students opportunities for practice, internship and employment in international and local companies.
More than 10 international and local companies and about 80 vacancies were presented at the forum. Students were offered jobs such as: ioS developer, data engineer, web developer, graphic designer, advertiser, accountant, auditor, brand ambassador, customer support specialist and others. The following companies participated in the employment forum: ProdAct Community, Noxtton, SMEDA, Loialte, Martex, IT Academy Step, Exadel, EPAM, Moore abc, Liberty Bank, Quantori, Happy Kids, Wempler.
Students heard presentations from graduate employers participating in the forum and received detailed information about vacancies.