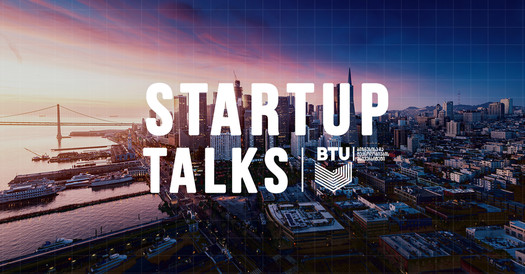 BTU Launches Startup Talks with Leading Entrepreneurs of Georgian Startup Ecosystem
Categories

News

Date

September 27, 2021
BTU Entrepreneurship Center launches Startup Talks series. The purpose of the meetings is to support startups and entrepreneurs who are taking their first steps in development and want to learn from more experienced founders.
The speakers of Startup Talks will be successful entrepreneurs from Georgia, who are participants and / or winners of many of the world's leading business accelerators. As part of a series of online meetings, startup founders will share their experiences, talk about future plans, and answer attendee questions.
The first meeting of Startup Talks will take place on September 30 with Vano Chaladze, the founder of startup Cargon and one of the winners of the world's best business accelerator – 500 Startups. CARGON is a web platform and mobile application that simplifies freight forwarding services. , Also – for freight forwarder.
Pre- registration is required to attend the meeting by 18:00 on September 29.
The BTU Entrepreneurship Center, in partnership with the world-renowned Henley Entrepreneurship Center, is offering hands-on training, workshops or lectures to students and other stakeholders from 2019 to assist them in their startup development process. For more information on these and other initiatives, visit the Entrepreneurship Center website and follow the BTU Facebook page .