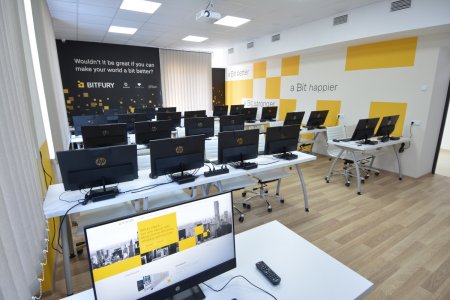 Blockain Lab
Categories

Labs

Date

September 3, 2021
A Bitfury laboratory equipped with the most modern equipment and technologies was opened at the Business and Technology University (BTU) in cooperation with Bitfury Group.
The blockchain laboratory is undergoing training and retraining in the field of blockchain systems development, its integration into organizational processes.
The lab also hosts workshops and seminars, providing support to high-tech startups.
Small list of meetings/activities held within the blockchain laboratory:
A short course on Crypto Art/NFT, for BTU students – What is NFT? What is its future?

Informative meeting about Metaverse – for BTU students