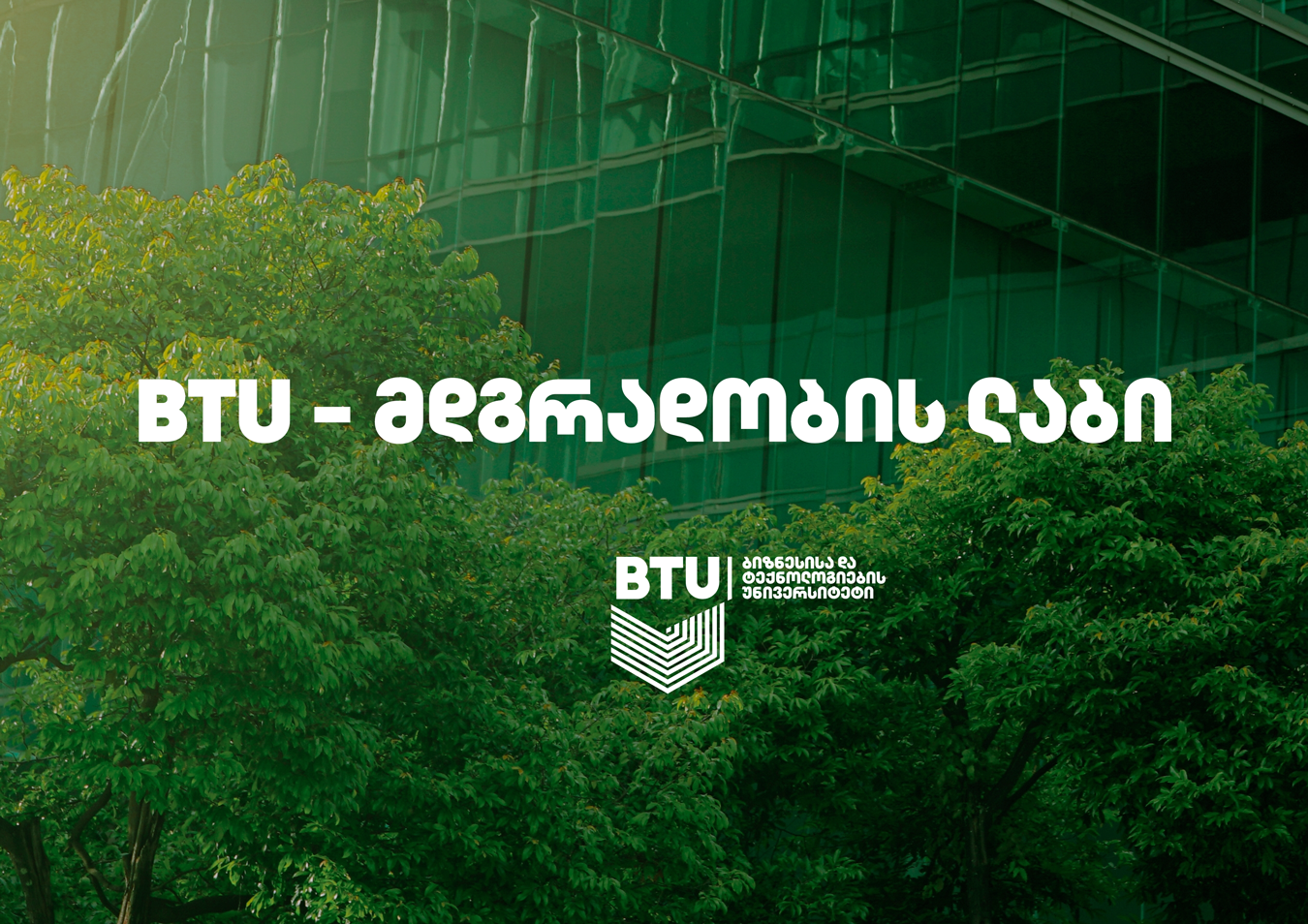 Sustainability Lab
Categories

Labs

Date

May 16, 2023
In 2023, BTU established the Sustainability Laboratory. Its objectives include developing educational modules and resources in the field of sustainability, carrying out research and institutional development initiatives, assisting small and medium-sized businesses in developing sustainably, developing a sustainability strategy for university campuses, and more.
The first sustainability educational module in Georgia was created by BTU LAB. Teaching at the bachelor's level is currently underway, while research about sustainability is being done at the doctoral level.
The study module's topics include:
Circular economy;
Responsible business behavior and sustainable business development;
Sustainability and technologies;
Introduction to Climate Change Finance and Investment;
Climate change.
The Sustainability Lab at BTU announces the collaboration with both, the governmental and private sectors, as well as with international organizations, academic institutions, and civil society.
Future projects are:
Circular economy student camps;
Ideathons for the development of sustainable models of small and medium-sized enterprises;
Hackathons around biotechnology and other fields;
Gathering of student group working on Zero Waste strategy and services for small businesses;
Plastic waste management activities, raising awareness around responsible behavior;
Responsible investment led by the Center for Entrepreneurship;
Carbon footprint calculation, management and monetization programs for businesses;
Implementation of eco-friendly solutions at BTU.
Notably, Business and Technology University is among the first to announce progress on a campus sustainability strategy as part of a major project. A long-term Net Zero strategy, the creation of a university waste management policy, the gradual introduction of renewable energy sources, the arrangement of parking spaces for eco-friendly transportation, and other initiatives will be included in the plan.
The Lab will host conferences, structured trainings for stakeholders, and other.