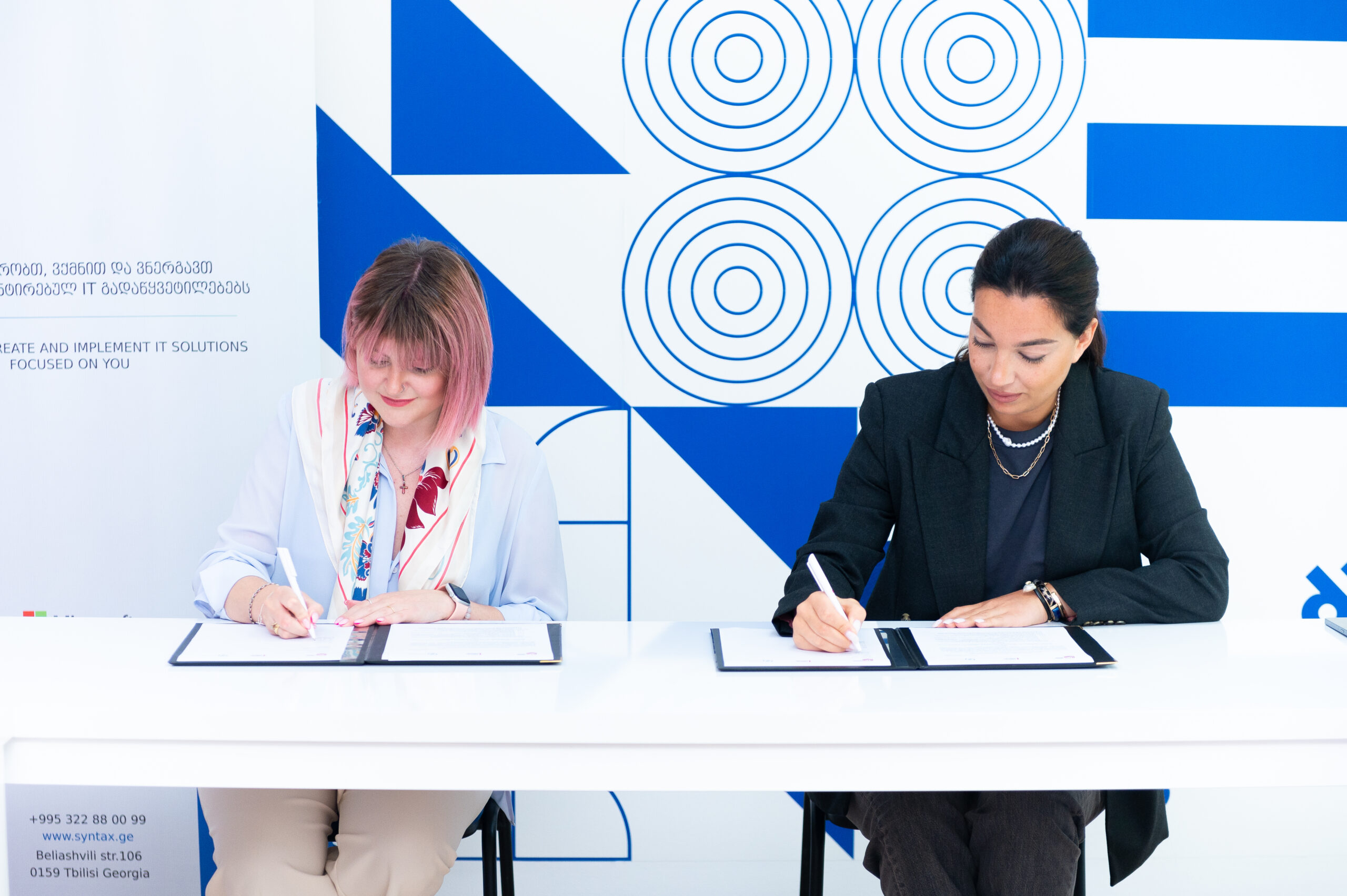 A memorandum of cooperation was signed between BTU and the leading IT company Syntax
Categories

News

Date

July 5, 2023
A memorandum of cooperation was signed between Business and Technology University and the leading IT company Syntax.
The cooperation aims to participate in the awareness-raising campaign about technologies within the framework of the "Coding School for 1500 Women" project, to allocate experts in the field in the process of updating the programs offered to the beneficiaries, to participate in the evaluation and mentoring process of the trained beneficiaries, if necessary, to provide additional training of the beneficiaries and to promote their employment.
"Coding School for 1500 Women" is a project of an unprecedented scale, which aims to strengthen the role and involvement of women in technology. The project is supported and co-financed by the USAID Employers for Vocational Education program.
The number of companies supporting the project is regularly increasing: 25 leading local and international organizations of the employment market are partners of the initiative.