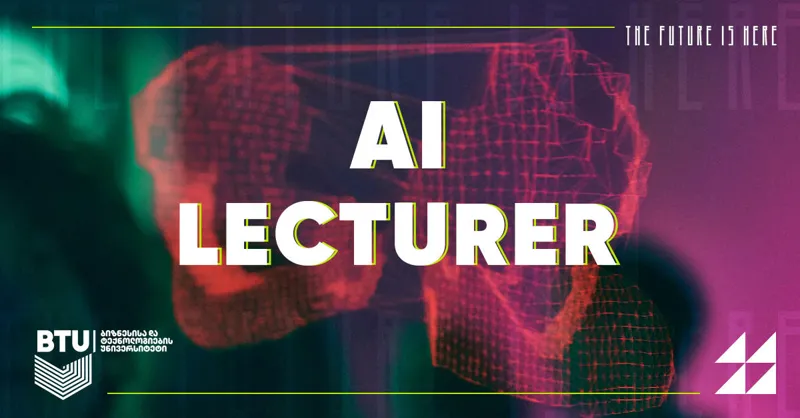 AI Lecturer – an innovative product from the University of Business and Technology
Categories

News

Date

May 8, 2023
An innovative digital product, AI Lecturer, is an artificial intelligence-based solution that offers students and other interested parties new knowledge or knowledge enhancement in various fields of technology. At the initial stage, the AI lecturer will conduct various learning modules. these are:
* Computer vision (Computer Vision);
* Principles of machine learning (Principles of Machine Learning (ML));
* Deep learning (Deep Learning (DL));
* Natural language processing (Natural Language Processing (NLP)).
The AI lecturer himself creates a training course that combines syllabi, literature, tests and other supporting resources around different topics to better study artificial intelligence.
It should be noted that not only university students can take the course, but also all interested parties. Course participants will be able to independently study the desired module, write a test and receive feedback on the results and/or mistakes made.
AI Lecturer is a unique innovative product that has several functional features:
* learning based on experiments;
* high field expertise;
* continuous availability;
* Learning at a pace adapted to individual needs;
* United digital learning space;
* Opportunity to work on projects useful for the portfolio.
BTU AI Lecturer offers students a personalized learning experience that meets the individual needs of each student and is a unique product in the region's educational space.
AI Lecturer is available on the official website of BTU.