"Women Who Don't Exist" – UN Women and the private sector unite in a campaign against gender stereotypes.
Categories

News

Date

April 5, 2023
The professional choice of women in Georgia is often limited by gender stereotypes. Due to widespread misconceptions, society still divides professions into "men's and women's jobs". As a result, a large number of women are unable to fulfill their dreams and realize their potential.
The joint campaign "Women Who Don't Exist" by the United Nations Women's Organization, creative agency "Watergunz" and business companies aims to break these gender stereotypes.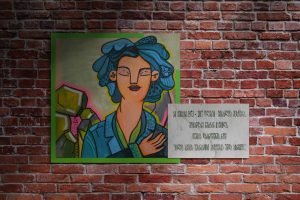 The campaign "Women who do not exist" consists of several parts. In the first stage, information boards placed on different streets of Tbilisi will symbolically remind the public about the non-existent women whose professional dreams could not come true due to widespread stereotypes. The main part of the campaign will be conducted online. A special website www.unstereotype.ge has been created, which tells the interested Internet users various stories about the misconceptions surrounding professions.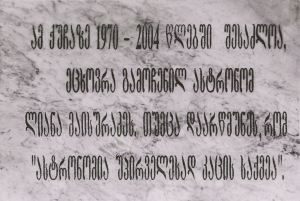 It is worth noting that statistics also confirm the influence of stereotypes regarding the choice of profession. For example, according to the National Statistical Service of Georgia, girls tend to dominate health care and social welfare, business, administration, law, and service programs, while boys make up the majority of students in engineering, manufacturing, construction, and information technology programs. According to the data of 2021, 33% of the graduates of information and communication technologies in the country are women, and in the case of engineering, production and construction, this number is only 8%.
The campaign "Women who don't exist" will try to support young people who have to deal with stereotypes when making a professional choice, and show that the widespread representations do not correspond to reality, and remind the people around them and the society as a whole that professions are not divided by gender.
The campaign is carried out in cooperation with the Tbilisi City Council. It is a part of the economic empowerment of women component of the project "Good Governance for Gender Equality in Georgia", which is implemented by the United Nations Women's Organization with the support of the Norwegian government.

For more information contact: Nino Natroshvili, UN Women, 595 35 64 68, nino.natroshvili@unwomen.org