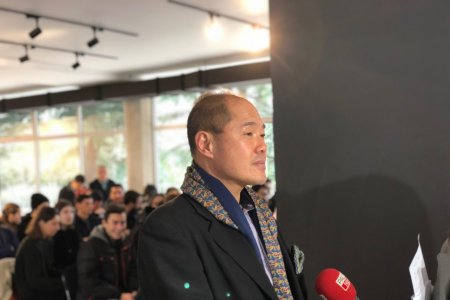 Bill Tai, The Largest Venture Investor Of The Silicon Valley US
Categories

News

Date

February 14, 2018
On February 9, at 11:45, at the Work Space of Silicon Valley Tbilisi, in the Business and Technology University, Bill Tai, The Largest Venture Investor Of The Silicon Valley US, conducted masterclass.
Bill Tai's Master class was held on the topic – "Innovations and Modern Technologies" – the event was supported by Bitfury Group.
Bill Tai is a master of Harvard University, which has a 25-year experience of working for the Silicon Valley US, his name is associated with a number of projects, implemented in Silicon Valley, known as a technological revolutions.
Bill Tai continues to actively invest millions of dollars in technological development. During the last 22 years, Bill Tai has made huge investment in 110 companies. He owns 30 large companies around the world, including two in China, two in Japan, five in Australia, one in Brazil and the rest in Europe and the United States.
In addition to companies owned directly by him, Bill Tai is member of Board of Directors of the world's most successful companies, Bitfury, Lulu, Voxer, Glyde, Posse. Bill Tai is still the largest investor for world's leading technology companies, TweetDeck/Twitter, Scribd, Tango, Glyde, Zoom.us, Charles River Ventures.