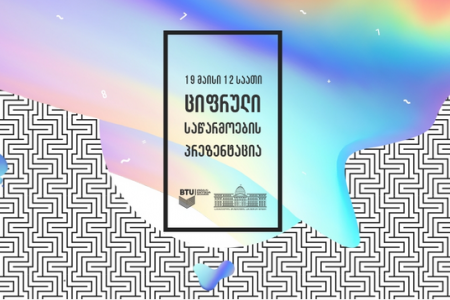 Digital entrepreneurship Companies Presentation
Categories

News

Date

June 28, 2017
For the first time in Georgia, the Business and Technology University, with the support of the Fund of President of Georgia, implements training in digital entrepreneurship. Training includes mobile applications, virtual reality, computer graphics and designer modules, as a result of which, the following topics will be presented:
Video products created in 3D graphics for digital media;
Mobile applications needed for small enterprises for digital transformation;
Development process of mobile games using virtual reality.
Within the framework of the project, 85 beneficiaries will be trained. Exposition of the digital projects, created by trained beneficiaries will be held during Google Days, on May 19, 12:00. The exposition will feature products that support digital transformation of the small enterprises.
Event participants will present the mobile applications, 3D video materials created for social media marketing and products created for virtual reality developed during the project.
The event is free of charge.