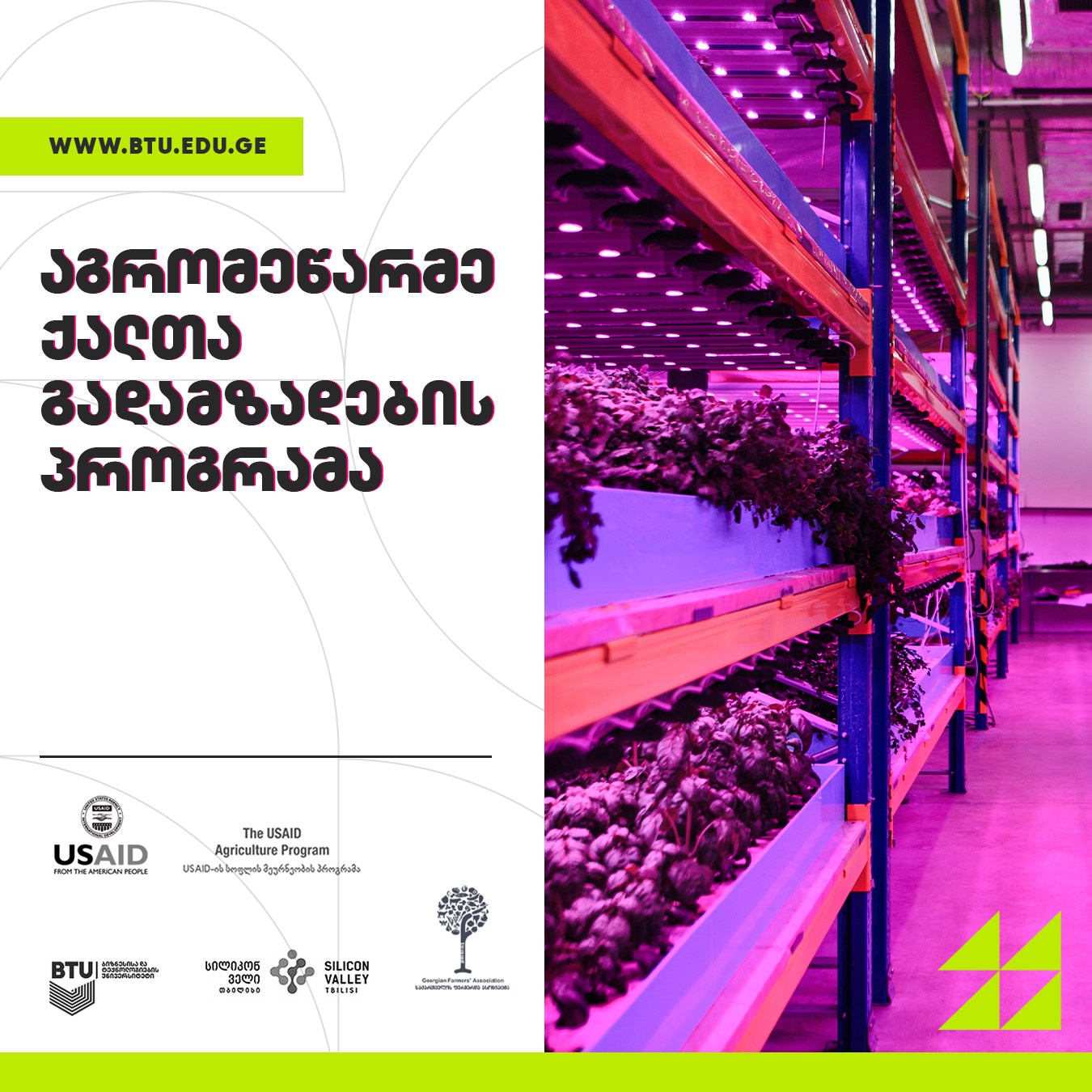 Registration for the training program has started in support of the agricultural enterprise started by women.
Categories

News

Date

November 7, 2022
The program's participants will take part in a demanding lecture course designed to teach them more about the country's agritech, innovation, business development, and funding options.
Candidates are signing up by clicking this link: https://forms.gle/HyrKYFz8jhP8F1hU6.
Registration is open until November 18 for the cost-free training session.
Topics covered in the curriculum include: What is Agritech?, Investment Project Preparation, Product Value Determination, Electronic Commerce, Budget Preparation, Grant Project Preparation, Brand and Communication, and Effective Presentation Techniques.
With assistance from the USAID Agriculture Program, Silicon Valley Tbilisi is implementing the acceleration program in collaboration with the BTU, the Georgian Farmers' Association, and other partners.