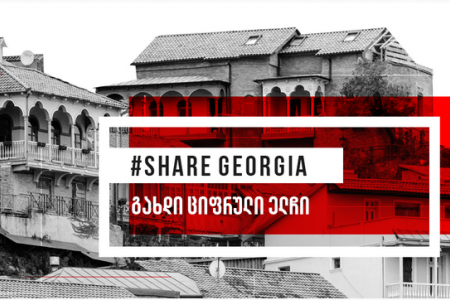 #SHAREGEORGIA – Digital Project Georgian National Tourism Administration Gets Involved
Categories

News

Date

August 10, 2017
Memorandum of understanding has been concluded between the Business and Technology University and Georgian National Tourism Administration.
Partnership involves producing joint projects in tourism, developing and implementing study programs, integrating informative and digital technologies in tourism and making Georgian tourism destinations popular in the world through digital media.
Georgian National Tourism Administration joins the project #SHAREGEORGIA, after Georgian National Museum. "Become Digital Ambassador of Georgia" is a call that was announced within this campaign and implies popularization of geographic diversity and sightseeing of the country in digital media.
Any interested party can join #SHAREGEORGIA campaign. Any user, living in Georgia or abroad, has opportunity to share posts published by the university or create their own posts with the hashtag #SHAREGEORGIA.
This project will last till the end of the year and besides social media users, private and governmental organizations will participate in it.
Project presentation will be held on June 22, 11:00, at the National Museum of Georgia.
Address: 11 Rustaveli Ave. Tbilisi