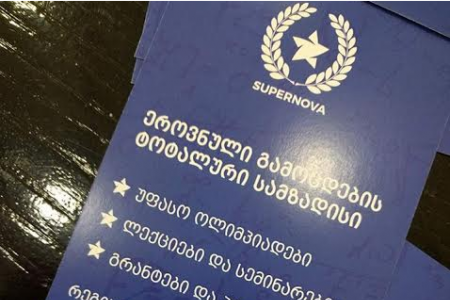 Livingstone, Silicon Valley, Fabrika and administration of President of Georgia Implement a Joint Project "Nebula"
Categories

News

Date

July 29, 2017
Livingstone, Silicon Valley, Fabrika and administration of President of Georgia Implement a Joint Project "Nebula".
Project has been presented on March 25 at Fabrika, where company representative, rector of Business and Technology University, Mr. Mikheil Batiashvili presented "Nebula" program to applicants.
Project is being implemented on the base of Silicon Valley and Fabrika.
What is "Nebula"?
"Nebula" is a reasonable platform that individually advises each student the shortest route to the highest scores.
"Nebula" offers applicants modern ways to study in exam subjects.
"Nebula" consists of four correlated parts"
Video Lessons – allows you to get aware of the materials you need in the theoretical examination and to listen to the advice to solve any type of task.
Work Environment –there are thousands of copyright tasks and many more are added monthly in our comfortable environment. In general skills course, copyright tasks are followed by explanation videos that give information to students on how to solve specific task.
Exam Simulation – environment, where system generates standard exam simulation for relevant subject. The course duration allows you to pass more than 20 simulated exams.
4. Analytical Algorithm – Artificial Intelligence, which analyzes the results of simulated exams written by you and draws an optimal course to improve the outcome.